A recent survey conducted by mortgage and personal finance broker Savvy has revealed that 40% of Australians are likely to invest in cryptocurrency throughout 2021.
The survey polled 1,000 Australians across all age groups. 17.3% of respondents said they already own or have owned a form of cryptocurrency. Of those who had held some form of crypto, 15.2% had invested up to $5,000, 2.5% had invested between $5,000 and $10,000, and 1% had invested over $10,000.
If these results were applied to the general population, this could indicate that approximately 500,000 Australians are holding some kind of cryptocurrency.
The rise of "bitcoin millionaires" and the ease of getting into cryptocurrency – buying and selling through one's smartphone – has added to the lure of crypto. A third of people who said they'd bought crypto did so to "make money fast." 47% of those who didn't already own crypto but were leaning toward buying it in the future said they'd do so for the same reason. 41% of crypto-holders said they did so "just for fun."
As we've reported, people are investing in crypto such as Bitcoin due to rising value, increasing recognition, it's relative safety, and it's ease of investment.
Crypto has a reputation for being a "wild west" or unregulated part of finance, but laws and regulations are being developed; the nation of El Salvador recently made Bitcoin a form of legal tender. With legal tender comes legalities and rules. Australians also agree: 79.8% of respondents said they'd like to see cryptocurrency more heavily regulated.
The knowledge gap
71% of Australians either understand or are interested in learning more about Cryptocurrency, the survey showed. Only 5% said they understood crypto "very well" – and only 29% said they had no knowledge of cryptocurrency at all.
A previous Savvy survey showed that 47% of Australians prefer to pay for goods and services using a digital wallet, with two-thirds saying that it's their primary form of payment. With crypto being a purely electronic form of funds transfer, it may be a matter of time Australia joins countries such as El Salvador and makes it "official" money.
"It seems we all agree that crypto is the money of the future," says Savvy Managing Director Bill Tsouvalas. "It's not just a passing trend that will fade away over time. Crypto is being accepted by more retailers and institutions around the world. The finance sector needs to adapt to the reality that crypto could push out traditional fiat currencies generations from now."
A mere 9.7% of survey respondents agree with Tsouvalas, but it isn't as far fetched as it seems. The Australian Tax Office has (of course) taken an interest in taking its share of crypto transactions, and can now attract capital gains tax.
With wealth and property being transferred using blockchain technology in the form of Non-Fungible Tokens (NFTs), it's possible that crypto and blockchain will become a serious competitor to the current finance and banking system.
"Who knows what the future will bring," Tsouvalas says. "But people in finance and banking will ignore crypto at their peril."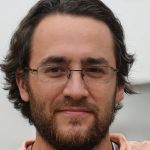 I have been into Cryptocurrency since early 2017. I am a very experienced investor, and have made a lot of money from investing in Bitcoin and other digital currencies. I am also a very popular author, and my work has been featured on sites like Forbes, Huffington Post, Business Insider, and more. I am currently working on a book about Cryptocurrency investing, which will be released later this year. In my free time, I write articles and blog posts about the industry for my followers.