Binance Smart Chain (BSC) Bridge Provider Security Breached, but Polker (PKR) is Strongly Resistant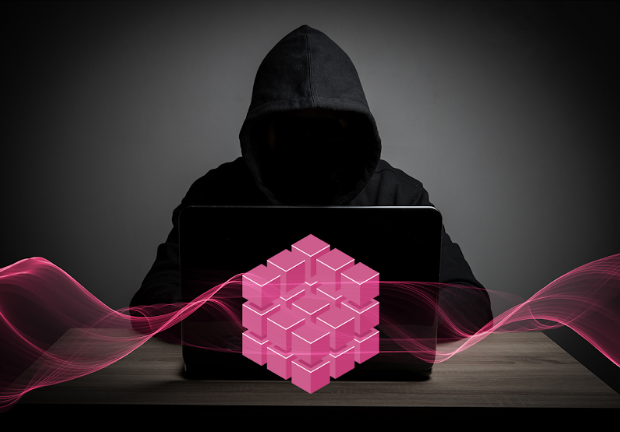 Binance Smart Chain (BSC)  Bridge Provider Security Breached,
but Polker (PKR) is Strongly Resistant
Failure by the bridge provider, Poly-Network to close ETH-BSC bridge at launch time leads to massive dump of PKR tokens.
NEW YORK, US, July 1, 2021 – Polker, an online blockchain game, fell victim to a security breach during their launch last Friday. A bot used for sniping (a program which immediately buys items on release), was able to purchase nearly 2 million PKR tokens from a UniSwap liquidity pool before the tokens had been distributed. The opportunistic buyer then took advantage of a security breach caused by bridge provider, Poly-Network. This allowed the buyer to transfer PKR tokens from the ETH chain to the BSC chain where the market was most liquid. This caused the price to dump from more than 16x the IDO price to roughly 2x the IDO price which is where it is now.
Overview
Polker is an online game that utilizes blockchain and true random number generator (TRNG) to provide a gameplay experience that's provably fair. The project launched its native PKR token last Friday 25th of June on both BSCPad and TRONPAD (a collaboration between BSCPad and TRON, a blockchain founded by crypto entrepreneur Justin Sun). However, the launch was hampered by the failure of Poly Network to close the bridge between the ETH and BSC chains.
In order to ensure that adequate liquidity was layered-in before distributing PKR tokens, the Polker team began adding liquidity pools on UniSwap, PancakeSwap, and JustSwap,. This took approximately 12 to 15 minutes and also included verification of the pools and manually structuring sends to the market maker. Once this had been completed, the team started distributing the tokens to the various launchpad participants. Distribution took approximately 1-minute.
It was at this time that the opportunistic buying, focusing mainly on the UniSwap V3 pool was carried out. A single address purchased roughly 1.75 million PKR tokens. The tokens were then moved across Polker's ETH <> BSC bridge and sold in the PancakeSwap liquidity pool. All of this occurred in the duration prior to and the short time after community tokens were distributed.
The price, which had exploded over 16.8x the IDO price, rapidly plunged to a mere 2x the IDO price. No other tokens were distributed before the community funds, so all buying and selling pressure occurred with the tokens acquired directly from the liquidity pool.
The Polker team had taken steps to mitigate bot arbitrage. This consisted of closing the ETH <> BSC Bridge for the 30 minutes after the PKR launch. However, the bridge provider Poly-Network failed to properly secure the bridge, meaning that the funds could be moved across unabated, facilitating the coordinated dump on Polker's most liquid market, PancakeSwap.
No tokens were made available to any Polker insiders at any point before the community distributions on BSCPad, TRONPad, BullPerks and Bondly. In addition to that, no tokens have been unlocked for the Polker team or platform. The incident has not benefited Polker or the Polker team in any way, causing only significant loss both in the potential financial performance of the token and in faith from the community.
In order to recover from this incident, the team is organizing steps to mitigate the damage done to investors. There will be a token buy back, a token burn and then an airdrop closer to the full game release. These steps will be undertaken to restore community faith in the project and ensure that it can live up to its full potential.
The launch has been quite a setback for the Polker team who have poured thousands of hours of work into the project over the last four years. The security failure has seen the fruits of all that labour severely damaged in a matter of minutes. The project has a massive community with over 100k followers across their social media platforms. The team is calling on that community to help Polker through this trying time.
They are confident that faith can be restored by the strong fundamentals that this project has. Polker already holds multiple patents on cutting edge technology in the blockchain gaming sphere including TRNG. It is one the first blockchain games to utilize Unreal Engine 4 to create an immersive gameplay experience. The project is committed to innovation and has plans to integrate with virtual reality to deliver a truly revolutionary blockchain game. The platform will soon go live and the community will at last be able to experience the game first-hand. PKR is already available for trading on UniSwap, PancakeSwap, JustSwap, and also listed on the CoinMarketCap.
About Polker
Designed to run on Polkadot, Polker is a blockchain-based game that provides players with a provably fair way to play. Players will be able to choose from many different cryptocurrencies to stake their bets, even being able to change up during gameplay. By utilizing VFX, NFTs and realistic 3D animations Polker immerses players in a uniquely engaging gameplay experience.
Website | Twitter | Telegram | Telegram Announcements | Facebook | Medium
PR contact: [email protected] polker.io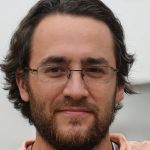 I have been into Cryptocurrency since early 2017. I am a very experienced investor, and have made a lot of money from investing in Bitcoin and other digital currencies. I am also a very popular author, and my work has been featured on sites like Forbes, Huffington Post, Business Insider, and more. I am currently working on a book about Cryptocurrency investing, which will be released later this year. In my free time, I write articles and blog posts about the industry for my followers.