Tennessee's sports betting volume declined to the lowest amount since wagering was launched in the state during May, when the state reported $160.9m in handle (total wagered).  
The $160.9m in wagers is down 6.7% from $172.4m in April; it is the lowest handle since November 2020.  
However, May's sports bets produced $15.4m in gross gaming revenue (GGR), a slight improvement from April's revenue of $14m.  
Adjusted gross income for the month hit $13.7m, which generated $2.7m in tax revenue.  
Overall, Tennessee sportsbooks have now generated $109.9m in gross gaming income, surpassing the $100m mark in just seven months.  
According to PlayTenn analysts, the drop in wagering is an "expected result" and the decline is in line with other states reporting a decline in revenue over the last two months.  
Jessica Welman, PlayTenn.com Analyst, said: "There is no avoiding a summer slowdown, especially in states like Tennessee where football has an outsized importance to sportsbooks. 
"For the most part, though, sportsbooks in the state have been innovative enough in keeping bettors engaged with the NBA, hockey, baseball, and other sports, to blunt the dips." 
Despite the nationwide decline, Tennessee's decline was steeper than several states like New Jersey, Colorado and Indiana, which reported increases in wagers. 
States that saw a drop were still better off than Tennessee's decline of 6.7%; Iowa reported a 2.9% drop and Michigan a 6.0% decline, however, Pennsylvania was on par with 6.7%.  
Nicole Russo, analyst for PlayTenn.com, said: "Playoff appearances by the Memphis Grizzlies and Nashville Predators undoubtedly helped in May. 
"But with early exits for both franchises, sportsbooks will have to look outside the state to generate interest until football season begins, other than NASCAR's Ally 400. The Olympics later this summer could help give sportsbooks a boost."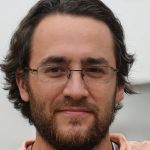 I have been into Cryptocurrency since early 2017. I am a very experienced investor, and have made a lot of money from investing in Bitcoin and other digital currencies. I am also a very popular author, and my work has been featured on sites like Forbes, Huffington Post, Business Insider, and more. I am currently working on a book about Cryptocurrency investing, which will be released later this year. In my free time, I write articles and blog posts about the industry for my followers.