Topcredit Int is rapidly rising and has achieved a position among the top 70 exchanges on CoinMarketCap's global rankings
(Canada, Toronto)Topcredit Int, the rapidly rising global cryptocurrency trading platform, has achieved a prominent position in CoinMarketCap's global exchange rankings, ranking at No. 67. This recognition on a renowned crypto data platform showcases Topcredit's acknowledgment in the global crypto trading market and marks a significant milestone in its global expansion strategy.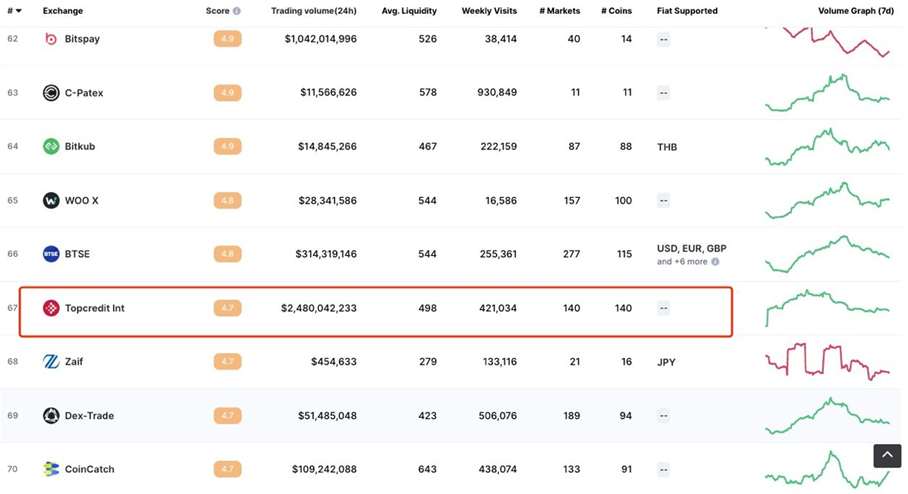 Founded in June 2020 and based in Hong Kong, Topcredit Exchange's team primarily comes from traditional financial backgrounds, understanding the core demands of asset management for users and recognizing trading as a vital tool for efficient asset management and returns. From the outset, Topcredit Exchange has been committed to providing users with a secure, convenient, and efficient asset management tool. After successfully operating in the regional market, serving 1.2 million users securely for three years, Topcredit Int officially launched its deep global expansion strategy in June 2023.
As a global fintech company focused on cryptocurrency trading and digital asset management, Topcredit Int offers a next-generation all-in-one asset management tool, providing users with a wide range of financial product choices. Users can flexibly choose between spot and contract trading for digital currencies and other derivatives, as well as easily engage in trading US and Hong Kong stocks, enabling streamlined management of various digital and traditional financial assets in one place to meet different investors' risk preferences and fund usage habits. The platform features fast trade execution, real-time global market data analysis, and robust security measures, ensuring secure and efficient digital asset trading and management for users.
Currently, Topcredit Int offers 140 spot trading currencies, 43 contract trading pairs, 54 US stocks, and 39 Hong Kong stocks. Recently, one of the significant additions is the "Dollar-Cost Averaging" (DCA) strategy, aimed at providing users with a better investment experience.
Continuing its commitment to innovation and upgrades, Topcredit Int is soon introducing virtual card services to offer users a more convenient digital asset payment and consumption experience. Stay tuned for Topcredit Int's announcements to learn more about the details of the virtual card service.
For more information about Topcredit Int:
Website:https://www.tope.com/
Twitter:https://twitter.com/TopcreditEx
Telegram:https://t.me/Topcredit_Int_GroupEN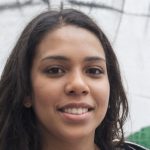 I'm a highly experienced and respected author in the field of Cryptocurrencies. I have written numerous articles and books on the subject, and my work is highly regarded by my peers. I have a strong understanding of the technology behind cryptocurrencies, and I am always up-to-date with the latest developments in the space. I am also an active investor in cryptocurrencies, and I have made a significant profit from investing in this new asset class. In addition to my writing and investment activities, I am also an active member of the cryptocurrency community, and I frequently speak at industry events.