BitMarket Network Client – a crypto wallet for real professionals
BitMarket Network Client is a multi-currency crypto wallet in alpha version. It is developed by a large team of high-quality professionals in IT and business spheres. The idea of ​​creating this wallet has been cherished for years. It was extremely important for the creators to involve in their project not only the best characteristics of other blockchain wallets, but also to make it innovative by introducing exclusive functions.
What is BitMarket Network at the moment and why is there so much attention from cryptocurrency users directed to it?
Firstly, it is a guarantee of 100% safety, which is provided with:
Two-factor authentication (2FA) – an additional layer of protection for clients' funds. This means that when logging into the system, users will need to enter not only a permanent code from their wallet, but also a one-time pad. Customers can choose the appropriate method of obtaining this type of code: through E-mail or SMS. Thus, the likelihood of brute force – hack attack of accounts by guessing passwords to them – is zero.

Limited access of application developers to personal data and customer storage. This negates the possibility of your wallet being hacked.

Open source application. At the development stage, anyone can make sure that there are no vulnerabilities and functions unacceptable for the user (for example, hidden tracking of the program user) and take part in the improvement of the program, if needed.
In addition, users can protect themselves from unwanted hacker attacks by following a few simple rules from BitMarket Network Client:
it's better to create a multipart password consisting of letters, numbers and special symbols,

do not use personal information or any login elements in the password,

create unique passwords for all accounts,

regularly – once a month – change passwords,

limit multiple attempts to enter the account in personal settings.
Secondly, this multi-currency wallet is very easy to apply:
New users do not need to register and confirm their account, they just need to enter their own password to the wallet

A clear and modern interface allows beginners to understand the principle of the service
Thirdly, this wallet is mega-convenient to use, especially at work:
Multicurrency is ensured by the presence in the wallet of a wide variety of cryptocurrencies – from the most popular ones to those that have just appeared on the market: Bitcoin, Bitcoin Cash, Litecoin, Ethereum, Tether and others.

Cross-platform means that users have unlimited access to their savings anytime and anywhere. They just need to enter the application with Win / Mac OS X / Linux, in the near future iOS, Android.

Multilingual service is achieved by the English website, as well as technical support from an international team of professionals and service specialists.

A high degree of information richness of the service allows customers to receive all the latest reliable data about the exchange rate, fiat money straight away in the application.
All the listed characteristics: simplicity and convenience and at the same time safety and reliability, together create a new unique product –  BitMarket Network Client. As you can see, this IT-product is so functional and superior to all existing wallets that after its final release it will be indispensable for professional work. But not only professionals in the crypto world and businessmen can use this service, because this type of blockchain wallet is the safest replacement for bank accounts and more convenient than paper money and plastic cards.
To launch this wallet it is needed to modify the site and expand the language support of the service. If you have any commercial offers on the development of this alpha version, write to the developers on the site.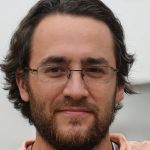 I have been into Cryptocurrency since early 2017. I am a very experienced investor, and have made a lot of money from investing in Bitcoin and other digital currencies. I am also a very popular author, and my work has been featured on sites like Forbes, Huffington Post, Business Insider, and more. I am currently working on a book about Cryptocurrency investing, which will be released later this year. In my free time, I write articles and blog posts about the industry for my followers.