Sportradar has announced a comprehensive extended agreement with Ligue Nationale de Basket (LNB).
The new agreement will cover data collection, distribution, AV rights, bet monitoring and continuation of the OTT platform.
The multi-year deal will start from the upcoming 2021/22 season and will see Sportradar become the official data partner of the LNB.
Since the 2020/21 season, Sportradar has distributed the LNB's media rights internationally and utilised its technological capabilities to create the OTT platform, LNB.TV.
The sports data provider will collect and distribute the LNB's in-game data through its data collection system, Synergy Stats.
Sportradar's latest division Synergy Sports partners with all LNB teams through the use of their AI-driven Automated Camera System, and the division also works as a distribution partner for the league's AV rights.
David Lampitt, Managing Director, Sports Content and Partnerships at Sportradar said: "The LNB is one of the most important basketball leagues in Europe and we look forward to expanding our relationship with them to grow the sport further and drive new commercial opportunities.
"Basketball is a strategically important sport for Sportradar, and the acquisition of Synergy Sports has extended our 360-degree capabilities in the creation and distribution of data and video content, enabling us to deepen our relationships with key basketball leagues and federations around the world. We are delighted to partner with the LNB and that they have put their trust in us to deliver advanced data, analytics and technology solutions."
Michel Mimran, Managing Director, at Ligue Nationale de Basket added: "This new agreement is very exciting for the LNB and will expand the way we work with a trusted partner. Sportradar will now provide us with end-to-end solutions on many fronts including AV production, AV rights as well as data collection and commercialisation. We look forward to strengthening our relationship with Sportradar for years to come."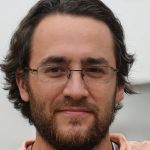 I have been into Cryptocurrency since early 2017. I am a very experienced investor, and have made a lot of money from investing in Bitcoin and other digital currencies. I am also a very popular author, and my work has been featured on sites like Forbes, Huffington Post, Business Insider, and more. I am currently working on a book about Cryptocurrency investing, which will be released later this year. In my free time, I write articles and blog posts about the industry for my followers.