Two Massachusetts men were sentenced on Tuesday for trying to hold up a person selling marijuana in Maine, authorities said.
Chief U.S. District Judge Jon D. Levy sentenced Eric Mercardo, 33, of Lowell, to 16 years in prison and four years of supervised release and Steven Hardy, 33, of Maynard, to 15½ years in prison and four years of supervised release. Both men also were ordered to pay the victim $3,740 in restitution.
They were charged with interfering with commerce through acts of violence, conspiring to do so and discharging a firearm during the acts of violence.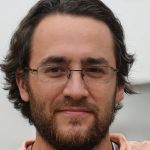 I have been into Cryptocurrency since early 2017. I am a very experienced investor, and have made a lot of money from investing in Bitcoin and other digital currencies. I am also a very popular author, and my work has been featured on sites like Forbes, Huffington Post, Business Insider, and more. I am currently working on a book about Cryptocurrency investing, which will be released later this year. In my free time, I write articles and blog posts about the industry for my followers.