In a Q2 trading update, Betsson says it expects revenues to amount to SEK 1.7bn ($200m) to SEK 1.8bn.
The company says it has delivered its "strongest quarter ever in terms of EBIT" due to strong sportsbook activity as a result of this summer's Copa América and Euro 2020 tournaments.
The second quarter of 2021 saw a 25% year-over-year increase in customer numbers, driven entirely by increased sportsbook activity.  
Sportsbook turnover increased by 73% compared to Q2 2020, and the sportsbook margin was around 8.5% for the quarter.  
Betsson said: "The higher sportsbook margin is to a large extent explained by favourable outcomes in the initial phases of the two football tournaments.  
"The strong sportsbook revenue contribution has also been strengthened by Betsson being an official sponsor of the CONMEBOL Copa América."
It says that based on its business model, the company and its proprietary sportsbook has been able to "reap on these events."
The company's EBIT will now be at an "all-time high level" due to a combination of the high sportsbook activity, sportsbook margin and product mix.  
The EBIT will now range between SEK 375m to SEK 385m, whereas in Q2 2020 this figure totalled SEK 217.7m, representing a growth of 72% or 77% year-on-year, depending on the official EBIT amount. 
Betsson added: "EBIT has also been affected by a reversal of a provision for a sanction fee of SEK 20m to the Swedish Gambling Authority that the Swedish Administrative Court overruled in June 2021."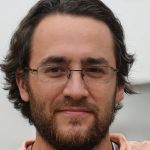 I have been into Cryptocurrency since early 2017. I am a very experienced investor, and have made a lot of money from investing in Bitcoin and other digital currencies. I am also a very popular author, and my work has been featured on sites like Forbes, Huffington Post, Business Insider, and more. I am currently working on a book about Cryptocurrency investing, which will be released later this year. In my free time, I write articles and blog posts about the industry for my followers.