In an H1 trading update, Entain has reported an increase of 11% in total group net gaming revenue to approximately $350m.  
Edison Group Managing Director Neil Shah says the trading update shows "a solid set of results" as there was also an increase of 28% in online performance.  
Shah added: "Sports betting in particular saw notable growth of 55% as pandemic restrictions lifted and professional sports activity returned to our screens.  
"The Group's H1 performance was largely driven by increased momentum in Q2, which saw a total NGR rise of 42% thanks to strong performance in global markets excluding Germany, which the company noted is still feeling the impact of regulatory changes." 
Despite a revenue growth of 47% in online gaming, it reflected only a 1% increase "on a challenging comparative year prior to 2019." 
In the second quarter of 2021, retail net gaming revenue increased by 359%, however, this was not enough to offset overall losses within the sector as retail NGR was down by 42% in the half.  
Shah feels that the company is in "good stead to maintain momentum" and with the group deciding to increase investment into in-house game studios, it shows a commitment to strategic expansion.  
The full-year EBITDA for 2021 is expected to range between £850m to £900m.  
Third Bridge Senior Analyst Harry Barnick says that Entain "seeks to grow inorganically" and this would likely see it place another offer to Tabcorp after its recent offer was rejected.
Barnick said: "Whilst all eyes are on Entain's potential acquisition targets, Entain itself may be back in the cross-hairs of MGM.
"Our experts say that once some froth has come off the market it is more a matter of when, rather than if, another bid is made for the sports betting and gambling company."
He continued to say that Entain's growth in America depends on regulation "opening up on a state-by-state basis" as New York seems promising, but California's strong tribal ties make it a challenge.  
Barnick added: "The major operators, including Entain, Fandual and Draftkings are buying market share in the US to drive growth. They are haemorrhaging cash in the fiercely competitive market. The partnership with MGM helps Entain with these costs in the US because of access to better technology which can improve cost per acquisition."
"Although Entain benefits from its proprietary stack in the US, BetMGM suffers from weaker branding when compared to peers like Fandual and Draftkings, which are both well established in the US market."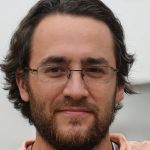 I have been into Cryptocurrency since early 2017. I am a very experienced investor, and have made a lot of money from investing in Bitcoin and other digital currencies. I am also a very popular author, and my work has been featured on sites like Forbes, Huffington Post, Business Insider, and more. I am currently working on a book about Cryptocurrency investing, which will be released later this year. In my free time, I write articles and blog posts about the industry for my followers.