Tabcorp has announced it will pursue a demerger strategy with BetMakers, which will see all current bids rejected for its wagering business.  
Instead, the operator will focus on spinning off its businesses into two separate ASX-listed companies.  
Earlier in May, it was announced that BetMakers had offered to buy Tabcorp's wagering business but Monday's announcement has put an end to the acquisition.  
Instead, the two will work together to discuss any commercial opportunities in international markets.
Operator Entain had also bid for Tabcorp's wagering arm and will therefore now miss out on the potential acquisition.
BetMakers says these discussions are consistent with its plans to be the leading provider of B2B services to wagering operators across the globe.  
Recently, BetMakers has seen its growth accelerate due to the announcement of fixed-odds progress through New Jersey legislation and the completion of the acquisition of Sportech's assets.  
BetMakers has a 10-year fixed-odds agreement on thoroughbred horse racing in New Jersey; the fixed odds bill has now progressed through the New Jersey Senate and General Assembly.  
Meanwhile, the acquisition of Sportech's racing and digital assets includes its American and European Tote Businesses and Quantum Tote technology.  
BetMakers CEO, Todd Buckingham, said: "Having received clarity from Tabcorp regarding the planned direction for its wagering and media business, BetMakers will continue discussions with Tabcorp regarding international opportunities, and we believe these opportunities have the potential to be significant. 
"BetMakers remains firmly of the view that the company's opportunities in regulated wagering jurisdictions, and in particular Australia and the US, are a clear priority and we will continue to explore all opportunities that can accelerate or capitalise on this foundation."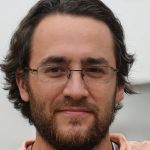 I have been into Cryptocurrency since early 2017. I am a very experienced investor, and have made a lot of money from investing in Bitcoin and other digital currencies. I am also a very popular author, and my work has been featured on sites like Forbes, Huffington Post, Business Insider, and more. I am currently working on a book about Cryptocurrency investing, which will be released later this year. In my free time, I write articles and blog posts about the industry for my followers.