Last Wednesday July 27th, Pando Asset listed its first crypto ETP tracking the Vinter Pando Crypto Basket 6 Index at SIX. Pando Asset is the fifth new crypto ETP issuer to join SIX Swiss Exchange this year.
The Pando Asset Crypto 6 ETP offers investors the opportunity to participate in the performance of a basket of digital assets consisting of largest smart contracts assets by market capitalization. Currently, the following five digital assets are included in the underlying index: Bitcoin (BTC), Ethereum (ETH), Binance Coin (BNB), Solana (SOL) and Cardano (ADA). The weight per asset is proportional to the square root of its market capitalization. With today's crypto ETP listing by Pando Asset, investors can choose between a total of 176 crypto ETPs from 13 different issuers available for trading at SIX Swiss Exchange.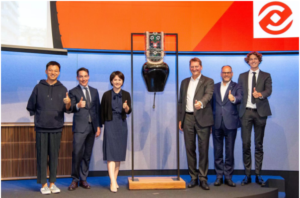 Junfei Ren, Investor at Pando Asset, says: "Pando Asset's mission is to allow investors to safely, easily, and efficiently participate in crypto assets without worrying about the storage of private key risks and systematic security issues. This builds trust and is the perfect gateway for both new investors and traditional institutional investors to become key players in this new age of crypto."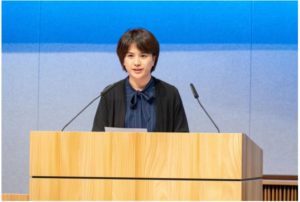 Christian Reuss, Head SIX Swiss Exchange, highlights: "I'm delighted to see that our growing ETF and ETP market has attracted the fifth new crypto issuer this year. A warm welcome to Pando Asset newly offering their crypto basket ETP on our exchange."
Pando Asset is domiciled in Switzerland and is built by a group of industry professionals from finance, blockchain technology, and crypto asset space, such as Huobi Group, 21 Shares AG, and Deutsche Boerse AG. Pando Asset has partnered with the largest crypto asset custodian Coinbase and is 100% fully collateralized, using a variety of safety measures including multiple signature authorization, whitelisting addresses, cold storage, and audit trails.
In 2021, the segment of products with crypto asset underlyings at SIX Swiss Exchange has shown very strong growth. Trading turnover reached CHF 8.6 bn, an increase of 673% compared with the previous year (CHF 1.1 bn). The number of transactions has increased more than sixfold too: in total, 354,542 trades were carried out in such crypto products. For the majority of this volume investors increasingly turn to collateralized ETPs, so 71.8% of trading turnover in 2021 was conducted in ETPs (compared to 33.1% in 2020). With these figures, SIX Swiss Exchange ranks among the world's leading regulated trading venues for cryptocurrency-based assets.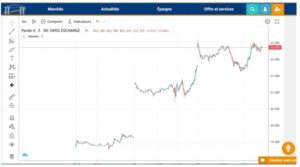 The comprehensive script of Junfei Ren's opening speech is as follows:
"My name is Junfei, investor at Pando Finance and Pando Asset. Today is very important because we have the first launch of our Pando6 product, index tracker fund of the top 6 ranking tokens and coins, which is now trading on Six Swiss Exchange, with ticker PNDS.
As of today, the index contains ADA, BTC, ETH, BNB and SOL. The weight per asset is pro-rate to the square root of its market-capitalization. This product lets investors enjoy diversification, while benefiting from the higher growth potential, of relatively small to mid-cap crypto assets. The index is balanced quarterly.
First I want to take the chance to thank SIX Boerse, Andre Buck, who offered us entrance into the European secondary market, to allow more investors be able to safely and conveniently enter the crypto asset space; Secondly, I want to thank PwC, Silvan, Andre and Martin, who assists with our filing, along with Bank Frick, Vinter, Flow traders, Coinbase, Hex trust, IHS, Co-partner, for making this happen. Third, I want to thank our investors, and our team based in Zug and Hong Kong, who cannot come to Zurich to attend the event but have been contributing greatly for the past entire year, without whose time and effort, the Pando6 launch cannot be made happen.
Crypto and Virtual Asset are in its early stages of development, but it is vigorously evolving and transforming lives and industries in many ways possible, finance, consumer, banking, internet, SAAS, and we are proud to be one of the pioneers in the industry, creatively and innovatively, defining the new ways of asset management. The company has the mission to let investors be able to safely, easily, efficiently participate in crypto assets without worrying about the storage of private key risks and the systematic safety issues, which builds the trust wall and welcomes the new-entering investors and secondary market institutional investors into the crypto age.
Pando Asset is domiciled in Zug Switzerland and Hong Kong, and is built by a group of industry experts from finance, blockchain and crypto asset space, such as Huobi, 21 Shares, and Deutsche Boerse.
We are planning to launch two more single token trackers in the second half of year 2022, so I will be coming to Switzerland very more often. Thank you so much for your time, and looking forward to our closer partnership in the future."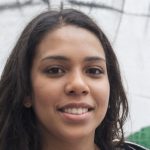 I'm a highly experienced and respected author in the field of Cryptocurrencies. I have written numerous articles and books on the subject, and my work is highly regarded by my peers. I have a strong understanding of the technology behind cryptocurrencies, and I am always up-to-date with the latest developments in the space. I am also an active investor in cryptocurrencies, and I have made a significant profit from investing in this new asset class. In addition to my writing and investment activities, I am also an active member of the cryptocurrency community, and I frequently speak at industry events.