Since the innovative idea of blockchain sprung up two decades ago in its prime stage, the initial goal was to play a part in the humanitarian services to industries and firms in helping to maintain, secure, and provide a decentralized record of transactions. Its use cases have been seen to father several branches, one of which is crypto.
Crypto exchanges have played a massive role in becoming the driving force of cryptocurrency's mass adoption. It has helped crypto enthusiasts and investors access good coins or tokens that could change their short- and long-term financial status.
BIB EXCHANGE
BIB exchange is a Singapore-based exchange founded in 2021, with licenses issued by Financial Crimes Enforcement Network (FinCEN) in the US, alongside the Financial Transactions and Reports Analysis Center of Canada (FINTRAC). BIB exchange is one of the fastest-growing trending exchanges aiming for a new era in the crypto market with a mission to revitalize the decentralized economy and increase crypto adoption.
BIB Exchange Helps Users Navigate Through Bank Expenses And Government Policies
Bank expenses and government policies have recently been a significant challenge for investors and traders. The banking system in most countries appears to have done more damage than good to its customers, as most banks are government-owned and function under strict government regulations and policies. Therefore, imposing exuberant bank charges on interest rates, exchange rates, and most importantly, restrictions on cross-border and international payments have been a critical blow for investors trying to make ends meet.
BIB exchange is a transparent platform that offers a seamless transactional approach for users to navigate their way through bank expenses and gain financial freedom. On the BIB platform, investors gain uninterrupted access to international commodities, make payments effortlessly, and secure transactions without border restrictions.
BIB Exchange Prioritizing OTC Trading To Its Users To Utilize
BIB exchange provides OTC (over-the-counter) trading on its platform for buyers and sellers to reach a bilateral agreement and understanding. This agreement cancels the need for a third party during the transaction, removing third-party dominance and charge expenses.
BIB exchange provides the OTC trading service to users in more than 30 countries and regions worldwide, supporting a variety of mainstream coin buying and selling two-way trading. With an account at BIB, users can buy cryptocurrency using a bank account or virtual wallet. BIB's high-speed order matching engine operates at a capacity of sustaining 1,500,000 orders per second, supporting a large number of currencies and a wide
BIB exchange users can avoid price slippages while trading with the OTC service; thus, the platform gives them the liberty of being anonymous while trading, unlimited access to trade crypto in large volumes, and a larger liquidity pool.
BIB exchange's mission is to bring the digital transformation and future of finance to every individual and organization for a fully decentralized economy. To do so, it plans to address the need for security, reliability, and easy accessibility for users worldwide.
Check Out BIB's Latest Campaign
BIB Lucky Draw
Stand a chance to share $ 20,000 USDT and hit a 1,000 USDT guaranteed prize pool!
Event Period: July 27, 2022 at 14:00 — August 3, 2022 at 14:00(UTC+8)
Register & complete the tasks: https://bit.ly/3bc2x8X
Don't forget to subscribe to BIB's social media channels to stay up-to-date with the latest news!
Press contact: [email protected]
Twitter: https://twitter.com/bib_exchange
Instagram: https://www.instagram.com/bib_exchange/
Telegram Channel: https://t.me/BIB_Global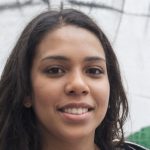 I'm a highly experienced and respected author in the field of Cryptocurrencies. I have written numerous articles and books on the subject, and my work is highly regarded by my peers. I have a strong understanding of the technology behind cryptocurrencies, and I am always up-to-date with the latest developments in the space. I am also an active investor in cryptocurrencies, and I have made a significant profit from investing in this new asset class. In addition to my writing and investment activities, I am also an active member of the cryptocurrency community, and I frequently speak at industry events.