Louisiana gambling regulators have approved DraftKings' betting licence for fantasy sports, allowing the operator to move forward with its operations in the state.
Sports betting will be available in 47 out of 64 parishes, and DraftKings has promised its services will soon be live, although the Associated Press reports there is no scheduled start date yes.
"As DraftKings continues our nationwide expansion, we welcome Louisiana to the DraftKings family, an area rich with culture, heritage and die-hard fanbases in both professional and college sports," said Matt Kalish, President of DraftKings North America.
Fantasy sports betting involves forming a fantasy team from various professional players and tracking scores based on the performance of those players in real games.
The move to make fantasy sports legal was actually decided in 2018 when Louisiana's parishes voted on whether they want to legalise the activity in their regions. The Gaming Control Board then worked to approve individual operators and DraftKings submitted its licence bid.
The regulatory agency expects DraftKings to bring in $15.5m in net revenue for the current budget year, and the state would then collect about $1.3m in taxes. Betting will only be available to players who are over 21 years old and reside in the parishes that voted to legalise fantasy sports betting.
However, players who travel to authorised parishes will also reportedly be allowed to place their bets.
Louisiana's players are still waiting for the approval of sports betting on live-action games that was legalised in 55 parishes; but the authorities still haven't finalised regulations and the application process for this form of gambling, with no possible timeframe provided.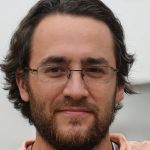 I have been into Cryptocurrency since early 2017. I am a very experienced investor, and have made a lot of money from investing in Bitcoin and other digital currencies. I am also a very popular author, and my work has been featured on sites like Forbes, Huffington Post, Business Insider, and more. I am currently working on a book about Cryptocurrency investing, which will be released later this year. In my free time, I write articles and blog posts about the industry for my followers.