The concept, or imagination, of physically owning a resort or hotel has always been a dream or something unreachable for many. This is true even with the introduction of different timeshare programs and or offerings. The said issues are primarily due to the restrictions of traditional timeshares, namely the barrier to liquidate, the lack of aftermarket and support. Combined with the usual hefty price making it not an approachable investment option for most. However, the situation will soon be altered by the innovative use of NFTs by LABS Group. Their effort to combine NFTs with timeshare and the actual execution of implementing such development on such a promising resort project is never heard of, making such a project just that more impressive. 
True Innovation
The concept of innovation should not be mistaken as the act of investing. Innovating involves applying new use or method of service to already existing ideas, which creates a more efficient or valuable utilization method. With that said, this is precisely what LABS strives to achieve. Combining NFTs, fractionalizing, and timeshares create a new category of resorts as a whole. One that is fundamentally backed by community rewards and fueled by community incentives and interest. Allowing for a new form of investment and development. With the transparency and simplicity of NFTs, regarding the operation, barriers to entry and aftermarket maintenance will be as seamless as possible. This will enable LABS to maximize its ability to leverage such innovation and potential of the resort or project.
Accessibility
Continuing on the topic of seamlessness and accessibility, the purchasing of the NFTs will be carried out in the form of an auction. It will be carried out by partnering up with another well-established blockchain project, Refinable, based on Binance Smart Chain (BSC), eliminating limitations caused by gas fees and other logistic issues.
LABS Group plans to sell one RTS NFT every day for the next 365 days beginning 1PM UTC July 15, with one auction lasting 48 hours.
To join the auction, visit the LABS Group project site to review all of the project details. Next, locate "LABS Group" at the Refinable's marketplace. From there, you may start to place your bids in mid-July. The LABS Group team will then verify the bidding details and notify you as soon as possible.
Regarding LABS Group
LABS Group, a digital investment platform that provides access and trading to fractionalized real-estate property shares, has announced the world's first community-owned resort and Rewarding Timeshare (RTS) NFT, which will be sold via an auction on the Refinable marketplace starting from July 15th, 2021. 
LABS Group is a blockchain-based real estate investment platform looking to simplify investor access and capabilities within the asset class. The LABS platform allows anyone to easily tokenize and fractionalize their real estate, allowing them to sell or trade it to gain instant liquidity.
According to LABS Group, the RTS-NFT revolutionizes timeshares by fixing the most critical pain points found in the traditional timeshare market. LABS Group achieves this by giving NFT holders several benefits, which overcome the barriers found in the traditional market. These advantages include profit-backed rewards, staying rights, and trading rights among many others. There is also a minimum of guaranteed 10% return yearly for the first two years based on the nominal value, and a projected return of 15%+ based on a valuation report done by GCA. 
About LABS Group
LABS is a digitized real estate investment ecosystem that is powered by blockchain and community. The ecosystem, which aims to redefine the real estate investment sector, includes a Crowdfunding and Trading Platform, a Collateralized Lending Platform, and NFT reward solutions on Resorts and Hotels. Using the LABS platform, developers can easily tokenize and fractionalize their real estate, allowing them to sell or trade it.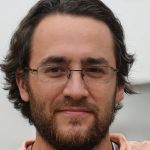 I have been into Cryptocurrency since early 2017. I am a very experienced investor, and have made a lot of money from investing in Bitcoin and other digital currencies. I am also a very popular author, and my work has been featured on sites like Forbes, Huffington Post, Business Insider, and more. I am currently working on a book about Cryptocurrency investing, which will be released later this year. In my free time, I write articles and blog posts about the industry for my followers.