The German identity verification company IDnow has introduced an automated anti-money laundering (AML) screening to its platform.
The platform will now be able to screen and monitor money-laundering cases, which could be a great advantage to bookmakers and operators. The new feature will screen users against certain watchlists to provide a risk assessment and to avoid violating sanctions.
The solution can screen a person's identity against politically exposed person (PEP) lists, sanctions lists and global watchlists. This allows the IDnow platform to monitor and screen thousands of anti-money laundering lists simultaneously and in real-time.
IDnow says that it has added the latest feature in order to "reduce complexity and to make the KYC flow smoother, quicker and even more secure."
Companies that partner with IDnow will no longer need to upload data for monitoring, as the information will already be collected during the identity check. Businesses will also have the option of ongoing monitoring, based on an individually set rhythm.
AML screening and monitoring will be offered for IDnow Autoldent, the company's automated identity verification solution with its platform.
IDnow said that in the future the feature will be added to all of its identification solutions.
Vikas Seth, CPO at IDnow, said: "The new streamlined process accelerates the onboarding flow and offers a better user experience.
 "The addition of AML screening and monitoring is further expanding the IDnow platform and marks another strategic step on our way to become the leading European platform for all identity needs."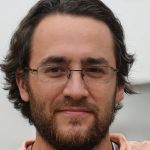 I have been into Cryptocurrency since early 2017. I am a very experienced investor, and have made a lot of money from investing in Bitcoin and other digital currencies. I am also a very popular author, and my work has been featured on sites like Forbes, Huffington Post, Business Insider, and more. I am currently working on a book about Cryptocurrency investing, which will be released later this year. In my free time, I write articles and blog posts about the industry for my followers.