A report by Dune Analytics revealed that the trading volume on decentralized exchanges hit $50 billion early this year. The volume has, however, increased since then. This is happening as the cryptocurrency cap hits an all-time high of $2 trillion. Some of the notable DEXs include the Apeswap decentralized exchange, PancakeSwap, Uniswap, Sushiswap, just to mention but a few of them. 
Most of the yield farming platforms built on the Binance Smart Chain use the PancakeSwap DEX. However, Apeswap is its own DEX and doesn't depend on the PancakeSwap ecosystem. This begs the question of whether Apeswap decentralized exchange will be a better alternative to its PancakeSwap counterpart. Since its launch on Binance Smart Chain in February 2021, Apeswap has been positioning itself to challenge the supremacy of PancakeSwap.
Apeswap Decentralized Exchange
Apeswap team of developers saw the huge opportunity in the decentralized exchange marketplace and decided to cease it immediately. The DEX seeks to provide a worthy trading experience to retail traders in the crypto space. Apeswap decentralized exchange is an automated money maker (AMM) and a yield farming platform that is deployed on BSC. Since its launch, the project has been growing at a very rapid pace. Within a month of its launch, the project reached over $35 million in total value locked (TVL), $350 million in trading volume, and about 250,000 unique monthly users. 
Three things set the Apeswap DEX apart within the Binance Smart Chain ecosystem:
Apeswap is its own DEX and truly has its own liquidity, unlike other projects that rely on PancakeSwap.
Apeswap focuses on a unique niche by ensuring new and exciting projects are available for users. Traditional platforms have overlooked these projects.
Provision of a sustainable and amazing community of Apeswap users.
The native token of Apeswap is called $BANANA, and it allows holders to stake, pool, and earn rewards in the process. 
Reasons why Apeswap DEX is a possible alternative to PancakeSwap
Apeswap is a "true" decentralized exchange
Unlike PancakeSwap that has openly admitted Binance backs them, Apeswap is a true DEX on BSC. It is not backed by any centralized entity and offers its services exclusively as a decentralized exchange. 
Apeswap focuses on supporting other upcoming projects.
Apeswap's BUIDL program focuses on building a sustainable community of users and also supporting other projects deploying on the Binance Smart Chain. BUIDL is designed to help projects that have chosen Apeswap as their primary decentralized exchange on BSC. Its team of experienced developers offers coaching and mentorship classes to these projects. 
Apeswap boasts one of the strongest and active communities in crypto space.
From the team's various activities online, it is obvious that they want to have a good and sustainable relationship with their users. The recent creation of the Founder Twitter Channel and redesign of their Reddit page shows how the team wants to be accessible to users. They also have a great network of partners who help to ensure the goal is met. 
The team is also working on integrating charting onto the Apeswap DEX and will be one of the first DEXs to do this. They are also working on getting leveraged trading and limit orders very soon.
Apeswap is integrating features not yet available on PancakeSwap.
With its GNANA innovative $BANANA derivative token, Apeswap is working to mitigate the activities of whales. This solves many of the whale problems for pools and offerings still affecting PancakeSwap DEX. Apeswap also has non-fungible apes (NFAs), its own NFT project. These NFAs are auto-generated like in CryptoPunks, and they come in 5 tiers. There is also an initial ape offering (IAO) on Apeswap where users can Ape into new projects launching on the DEX. So far, there have been 5 different initial ape offerings on the Apeswap platform. 
Also, with its launch on Polygon, Apeswap has become a cross-chain decentralized exchange. Do you believe Apeswap DEX is a better alternative to PancakeSwap? Share your opinion in the comment section provided below.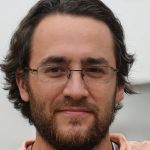 I have been into Cryptocurrency since early 2017. I am a very experienced investor, and have made a lot of money from investing in Bitcoin and other digital currencies. I am also a very popular author, and my work has been featured on sites like Forbes, Huffington Post, Business Insider, and more. I am currently working on a book about Cryptocurrency investing, which will be released later this year. In my free time, I write articles and blog posts about the industry for my followers.