On August 24, 2022, Calo Metaverse officially announced the project called Calo Indoor. This is the first GameFi project that leads the Burn To Earn trend. Calo Indoor focuses on building a system of indoor exercise activities which is applied AR technology.
Calo Indoor is the second project besides Calo Run in CaloVerse Ecosystem. CaloVerse ecosystem focuses on developing Sports and Healthy Lifestyle projects. If Calo Run develops outdoor exercise activities, Calo Indoor focuses on building a system of indoor exercise activities. This is the first project in the world that combines Augmented Reality technology with Blockchain – GameFi elements.
To start practicing in game, players need to equip a NFT Sneaker suitable for each type of exercise. And of course, Calo Indoor players will receive valuable rewards that can be converted into cash such as IFIT Tokens, Calo Tokens or other items in game.
Users of Calo Indoor can boost their profitability through the following special activities:
Completely the mission while exercising :
When participating in games on Calo Indoor, users will receive rewards with cash value such as IFIT Token, Calo Token,… Besides, users can collect items randomly distributed during gameplay and sell it in the marketplace.
Exchange – Buy – Sell – Rent NFT:
Calo Indoor has a separate In-app Marketplace, where users can freely buy, sell, rent NFT or exchange the items they own. From there, users can generate additional profits from their own in-game assets.
Exchange – Buy and Sell exclusive resource with other economies in CaloVerse Ecosystem:
In the CaloVerse ecosystem, each project will have an exclusive resource. This is a resource that the gameplay of any project in the ecosystem needs but is only produced from one specific project. For example, for the Calo Run project, that resource is Stone. Calo Indoor's exclusive resource has not been announced, but apparently, users of Calo Indoor can bring this resource to other projects to sell and make profit.
According to Mr. Phan Tuan – CEO of Calo Metaverse shared: "Calo Indoor is a project developed in Caloverse Ecosystem. Currently, with the trend of expanding the ecosystem in the same direction of gameplay but on different chains, leading to users of duplicate projects, there is no cross support in the ecosystem. CaloVerse scales up the ecosystem by targeting individual markets with the same core values and connecting projects together to create greater synergies, and most importantly, complement each other. This is one of the breakthrough sustainable solutions in the market."
Learn more about the project at: https://indoor.fun/?utm_source=CaloIndoor_BC
Join Calo Indoor community: https://t.me/+MMaSgeQ_yjY2NjQ1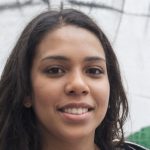 I'm a highly experienced and respected author in the field of Cryptocurrencies. I have written numerous articles and books on the subject, and my work is highly regarded by my peers. I have a strong understanding of the technology behind cryptocurrencies, and I am always up-to-date with the latest developments in the space. I am also an active investor in cryptocurrencies, and I have made a significant profit from investing in this new asset class. In addition to my writing and investment activities, I am also an active member of the cryptocurrency community, and I frequently speak at industry events.