Cryptofon–a reliable, secure, and fully licensed cryptocurrency exchange compliant with Estonian laws–is now live, a press release on June 26 indicates.
A Licensed Cryptocurrency Exchange by Experienced Co-Founders
It is a major step in the right direction as the exchange's launch follows concerted efforts by the 10-year old Cryptofon Company. 
The brains behind the company and the exchange are İbrahim Kalem and Hakan Atabaş. 
Ibrahim is a serial entrepreneur, running seven companies and one holding firm in France. On the other hand, Hakan is a qualified computer scientist with over 21 years of experience in IT, Finance, and technology. He has 15 certificates from IBM and two more from Google and MIT.
As per the press release, the two co-founders invested €337k by, more importantly, ensuring the new exchange is compliant. 
Commenting, Ibrahim said:
"Our aim here is to establish a platform where users can feel safe by providing accurate, reliable and quality service on an equal basis with companies that have a large share in the sector."
Fragmented Regulations is Why Licensing for Cryptocurrency Exchange is Vital
At present, the crypto scene is marked by disparate regulations. 
Although global regulators and global economic powerhouses like China, for example, agree with the disruptive power of the blockchain, it remains skeptical of one of its popular applications: Cryptocurrencies. 
In one way or another, China, Algeria, and several countries outlaw the trading of cryptocurrencies within their territories.
If cryptocurrencies are to flourish, the formulation of supportive regulations must exist. Besides, crypto operators like exchanges and custodians must remain compliant with existing jurisdiction laws. 
Aware of the risks associated with the lack of regulations, the two co-founders invested heavily in Cryptofon to make the exchange compliant by obtaining required licenses. 
The Cryptofon Company adheres to Estonian rules. Already, Estonia makes licensing smooth and offers a favorable business environment for businesses with necessary permits. 
To obtain a cryptocurrency license, the co-founders first had to establish the Cryptofon Company before applying to the Estonian Ministry of Economic Affairs and Communications. 
They received approval from the Anti-Money Laundering Data Office for the single cryptocurrency license. Afterward, they were granted by the National Financial Intelligence Unit (FIU), allowing them to transact in crypto and fiat.
Cryptofon Priority of Security of Clients' Funds
Besides licensing, the Cryptofon project integrates code from the "Xtremcoin," which was developed and written by Hakan Atabaş. 
Notably, Xtremcoin was designed with OWAPS Level 3 and is therefore secure, boasting of tools such as HSM, LTM, LTE, and Firewall. 
In addition, the Cryptofon project benefits from the experience of Chinese-origin services, merging in crucial infrastructures like Pusher, Bitgo, Simplex, BitcoinAverage, and OVH.
The Cryptofon exchange aims to provide its global clients with reliable, accurate, and quality services. 
As a result, the exchange plans to issue Metal Credit Cards to all their clients. Further, the company will ride on the Chinese cryptocurrency exchange. It will also provide Xtremcoin and Kriptoal companies with third-party software services.
In a recent interview, Hakan disclosed that they had spent innumerable hours working on bank integrations, improving designs, credit card integrations, and more for purposes of enhancing user experience.
"My initial aim for establishing Cryptofon was to have a licensed exchange, but I saw that we needed more than expected time to add new things and make it a better project every day. We spend hours every day on bank integrations, credit card integrations, designs, agreements, services, personnel, cyber security, and more."
A big part of customer satisfaction is proper management and leveraging co-founder experiences to release a highly rated product. 
Towards that end, Cryptofon has established a real central management system to secure the interests of their clients by ensuring their assets are secure.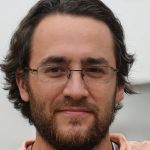 I have been into Cryptocurrency since early 2017. I am a very experienced investor, and have made a lot of money from investing in Bitcoin and other digital currencies. I am also a very popular author, and my work has been featured on sites like Forbes, Huffington Post, Business Insider, and more. I am currently working on a book about Cryptocurrency investing, which will be released later this year. In my free time, I write articles and blog posts about the industry for my followers.