An executive host at Crown Melbourne has told a royal commission that the operator actively discourages high-rollers from taking time out from the casino.
The individual, who cannot be named, caters for 170 gamblers at the Southbank casino's exclusive Mahogany room. He said that he discourages high-rollers from taking a break by warning them they could lose their VIP status, noting that it takes more than 12 months to regain a black or platinum card after choosing to self-exclude.
During a closed hearing of the inquiry into Crown regarding its Melbourne licence, the host said around ten of his customers had self-excluded since he joined the company in 2014. The evidence was made public for the first time on Saturday.
The individual continued by explaining that part of his role at Crown involves offering dinners for high-rollers at on-site restaurants, as well as free accommodation at Crown or tickets to a sporting fixture.
A Crown Melbourne poker dealer also gave evidence, telling the inquiry that he didn't know what "responsible service of gaming" meant. A Crown employee since 2007, the dealer said he had never advised a customer to go to the responsible gaming centre at the Southbank casino, nor had he visited the centre himself. He also noted that he hadn't spoken to one of the venue's 12 responsible gambling advisors, who are tasked with monitoring the casino's visitors.
A second Crown dealer had also never told a customer to visit the responsible gaming centre, and did not know the names of any of Crown Melbourne's responsible gambling advisors. The employee, who has been at Crown since 2013, added they had never heard of the casino's play periods policy, which last year reduced the time limit customers can gamble without taking a break from 24 hours to 18 hours.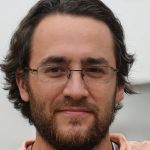 I have been into Cryptocurrency since early 2017. I am a very experienced investor, and have made a lot of money from investing in Bitcoin and other digital currencies. I am also a very popular author, and my work has been featured on sites like Forbes, Huffington Post, Business Insider, and more. I am currently working on a book about Cryptocurrency investing, which will be released later this year. In my free time, I write articles and blog posts about the industry for my followers.