Football faux pas
Eight Conservatives and two Labour MPs accepted Euro 2020 tickets between £1,537.60 ($2,130.58) and £3,457.
Under the Gifts and Hospitality regularity rule for 2020-2021, any senior member of parliament at Senior Commons pay band 2 and above, must declare gifts valued as £25 or more.
The UK Government is steadily reviewing its laws on gambling, including potentially introducing spend limits alongside new affordability checks for gamblers. Gifts given during the dispute could be seen as largely controversial and considered a possible act of bribery, especially as research shows sport and betting companies as the largest list of organisations treating MPs to gifts and hospitality…
"While the Government reviews our gambling laws, it's no surprise to see the betting industry on a charm offensive," said Matt Zarb-Cousin, Director of Clean Up Gambling, as quoted by the BBC.
"Thankfully the vast majority of MPs are in favour of gambling reform, but legislators should think twice about accepting hospitality from a sector that derives the majority of its profits from people experiencing harm."
What they didn't dare declare

It wasn't just Euro 2020 tickets these MPs quietly accepted under the rug; but tennis and horseracing too. Conservatives Ben Bradley, Chris Heaton-Harris, Stuart Andrew, Graham Stuart and Labour's Mark Tami received tickets from Power Leisure Bookmakers, amounting to £1,961 for the England v Germany game.
Labour's education minister Toby Perkins, alongside four other Conservatives: Philip Davies, Esther McVey, Laurence Robertson and Scott Benton, were given tickets to the England v Denmark match, courtesy of Entain Holdings at a huge £3,457, each.
Mr Benton, Ms McVey and Mr Davies also received additional tickets to Wimbledon at the expense of  £1,100 from the same company. Mr Benton seemed to be the go-to giftee as on top of that he was able to watch England v Czech Republic at £1,537.60 a ticket, from Gamesys Group.
It didn't stop there, he was given a further hospitality allowance worth £1,400 from the Betting and Gaming Council. The Blackpool South MP received nearly £7,500 worth of tickets from the gambling industry.
With 187 donations from UK sources registered by MPs, 58 were initiated by sports organisations, whereby 19 were from betting companies. Campaigners for tighter rules on gambling regulations said companies should in no way use hospitality to influence or bribe MPs.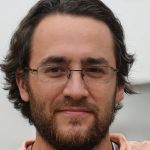 I have been into Cryptocurrency since early 2017. I am a very experienced investor, and have made a lot of money from investing in Bitcoin and other digital currencies. I am also a very popular author, and my work has been featured on sites like Forbes, Huffington Post, Business Insider, and more. I am currently working on a book about Cryptocurrency investing, which will be released later this year. In my free time, I write articles and blog posts about the industry for my followers.