Final bids soared up to 9x of the floor price for some assets.
Bowled, World's first and most anticipated play-to-earn Cricket platform built on blockchain technology – launched its non-fungible tokens (NFTs) and dropped the first batch on the global NFT marketplace Opensea. The Genesis Series drop allowed users to own in-game utility assets with multiple added benefits. The collection was sold out within seconds in an 'invite only' pre-booking event.
Fast Facts:
Bowled sold out 145 unique assets during the community pre-booking event itself, even before the listing was complete on the platform.
The assets listed comprised less than 5% of the total inventory.
The final bids went up to 9x of the floor price for some assets.
The assets included Cricket player and Stadium NFT cards to be utilised inside the bowled game to enable the asset holders to earn passive income.
The swift sell-out of the NFTs showcases the massive vote of confidence from the community for the venture's business model and underlines the immense potential in Cricket P2E gaming.
Bowled.io is pioneering a revolutionary experience where users can generate earnings by applying their knowledge and passion for the game. The main idea is to innovate a game-play model where users bring their team to compete against fans and friends. Apart from monetary rewards, the core team's vision for the product includes social gratification for the users. The gameplay and features are currently in the alpha-testing phase.
Soon, the highly ambitious P2E platform will introduce the first version of the gaming world's most anticipated Cricket game and deploy the metaverse elements for an elevated user experience. The agile blockchain layer of the game with the unique design for mass adoption will be the significant driver for player growth and interest generation on the platform. Bowled.io aims to become the Cricket fans' destination for blockchain-related content and assets globally.
Website: https://bowled.io/
Email – [email protected]
Telegram: https://t.me/dfxcricverse
Twitter: https://twitter.com/Bowleddotio
Instagram: https://www.instagram.com/bowled.io/
Medium: https://medium.com/@dfx_club
Discord: https://discord.com/invite/tcSrDWQTyj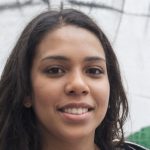 I'm a highly experienced and respected author in the field of Cryptocurrencies. I have written numerous articles and books on the subject, and my work is highly regarded by my peers. I have a strong understanding of the technology behind cryptocurrencies, and I am always up-to-date with the latest developments in the space. I am also an active investor in cryptocurrencies, and I have made a significant profit from investing in this new asset class. In addition to my writing and investment activities, I am also an active member of the cryptocurrency community, and I frequently speak at industry events.