The world of cryptocurrency is mutating with each passing day. Every day, some innovations could confuse a newbie as to where to invest. One such trend is investing in cryptocurrency-enabled games. Crypto-enabled games are the latest fad, and there are plenty of gaming tokens available in the ecosystem like Axie Infinity (AXS), The Sandbox (SAND), Decentraland (MANA), and Gala (GALA). These games are being seen as one of the fastest ways to popularise the adoption of digital assets. Joining this league is ALICE game tokens.
Given the rising interest of crypto traders and gamers in metaverse coins, the prices of ALICE tokens have been continuously soaring since their inception in 2021. Have you ever played a blockchain-based game? If yes, then read on to understand the future of investing in ALICE. If not, then definitely keep reading to know all about buying ALICE.
Created and developed by the game development company Antler Interactive, ALICE is the native cryptocurrency token of the multiplayer blockchain builder game – My Neighbor Alice. This in-game currency allows token holders to play, invest and be a part of the game. Players can buy and own virtual islands and accept rewards for activities such as farming and fishing, which all aid in creating an Alice World.
The idea behind ALICE is to introduce millions of gamers to the blockchain by offering the best of the two worlds – a fun gaming experience for regular players and a non-fungible token (NFT) collecting and trading ecosystem for players interested in it.
As a versatile platform that integrates features of decentralised finance (DeFi), ALICE is changing the open-world gaming space through a blockchain-based system that allows interaction between users. The network is set to develop further with new functionalities in 2022.
ALICE is the primary mode of payment on the network. ALICE is intended to give players control of the game progress through a decentralised autonomous organisation (DAO) called the Community Council, where they can use their ALICE tokens to partake in governance voting procedures.
Within the in-game market, users can receive ALICE game tokens by:
●      carrying out certain missions
●      amassing and trading several items like houses, plants and animals
●      using an avatar to purchase and build Plots
●      buying clothes for an avatar
Aside from playing the game, players can also lend, borrow or purchase NFTs. This is predominantly its unique feature, as every item enlisted in the game is an NFT.
Like other metaverse coins, ALICE token's price has been on a bullish spree. Its growth amplified, especially after Facebook announced its shift to the metaverse industry. As per CoinGecko, the ALICE token has witnessed a total market cap growth of more than $400 million[1].
If we talk about ALICE price prediction, according to WalletInvestor, ALICE's price is slated to grow to $15.86 (₹1,182.04) in one year with the long-term earning potential at 53.16%. This makes ALICE a tremendous investment option. The projected price for the end of 2027 is $36.43 [2] (₹2,715.11).
If you are looking to buy ALICE, the price as of 19th January 2022 is $10.17 (₹758.72) with a 24-hour trading volume of $125,589,145[3] (₹9,36,94,52,573.58).  ALICE's circulating supply is 30,600,000 coins, with a maximum supply of 100,000,000 ALICE coins. The foremost reason the ALICE token was propelled is due to their announcement for an $80 million grant, which will be used to develop their metaverse ecosystem. All said, like all market assets, a 100% precise analysis for ALICE tokens is highly impossible.
An ERC-20 token that runs on Ethereum, ALICE projections are full of ups and downs. Indeed, future growth depends on various factors like announcements, innovations in the ALICE projects, and the cryptocurrency space in general. However, before diving into the metaverse, the ideal way is to do your research. If you are looking to buy ALICE, one of the top cryptocurrency exchanges in India for trading in My Neighbor Alice stock is ZebPay. Start trading on ZebPay now.
https://www.banklesstimes.com/2021/11/23/what-is-my-neighbor-alice-and-is-it-a-good-investment/
https://swapspace.co/price-predictions/alice
https://coinmarketcap.com/currencies/myneighboralice/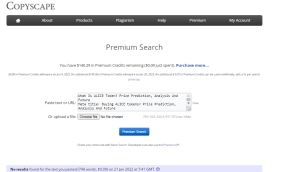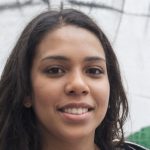 I'm a highly experienced and respected author in the field of Cryptocurrencies. I have written numerous articles and books on the subject, and my work is highly regarded by my peers. I have a strong understanding of the technology behind cryptocurrencies, and I am always up-to-date with the latest developments in the space. I am also an active investor in cryptocurrencies, and I have made a significant profit from investing in this new asset class. In addition to my writing and investment activities, I am also an active member of the cryptocurrency community, and I frequently speak at industry events.