Maine Governor, Janet Mills, has vetoed a bill that would have allowed Native American tribes to open and run gambling businesses on their own lands.  
The bill was originally approved by Maine's legislation, receiving majority support in June; however, the Portland Press Herald reported that Mills had "serious concerns,"
The Governor and her administration were concerned the bill could reinstate tribal rights.  
In a statement, Mills said it has been a priority to fix the relationship between the tribe and state, although she added this bill had problems she could not accept. 
She expressed her concerns over the lack of "limitations on where tribal gaming may occur, or on the size of each facility." 
She additionally feared the legislation could allow any large or small-sized casinos to be approved in nontribal communities.  
There are four tribes that would have benefitted from the passing of this bill; they all released their own statement, responding to Mills' decision.  
Chief Maggie Dana of Passamaquoddy Tribe said Mills had only met tribal leaders twice in the last two years and felt the Governor was not concerned with tribal issues.  
Meanwhile, Chief Clarissa Sabattis of the Houlton Band of Maliseet said Mills' rejection of the bill shows she supports out-of-state corporate gambling over people in Maine.  
Chief Charlie Peter-Paul, of the Aroostook Band of Micmac, said: "They should have that right on their native lands. The Legislature understands this. The people of Maine understand this.
"The Governor and the large corporate gaming operations in Maine clearly don't."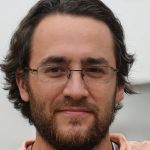 I have been into Cryptocurrency since early 2017. I am a very experienced investor, and have made a lot of money from investing in Bitcoin and other digital currencies. I am also a very popular author, and my work has been featured on sites like Forbes, Huffington Post, Business Insider, and more. I am currently working on a book about Cryptocurrency investing, which will be released later this year. In my free time, I write articles and blog posts about the industry for my followers.