Amit Lakhani, Investment Director at Zeal Ventures sheds light to Gambling Insider on his views around responsible gaming, and how to ensure players adhere to a safe experience.
Has the betting industry finally got serious about problem gambling?
I'd say that it has and perhaps let's just welcome that it has arrived in the right place rather than complain that it took the long way around. For a while at least some in the sector looked like they were embracing responsibility-avoidance strategies, their own form of problem gambling.
The poor folk, in every way, with the gambling addictions were just certain types of people; people who, if it wasn't horses or lots, would be addicted to other things potentially far ruinous to their lives, they would quietly argue.
They have moved on from that, seen that encouraging sensible gambling is in their interests, not least to avoid possibly heavy-handed regulation from on high.
Betting and Gaming Council (BGC) members have lately introduced the whistle-to-whistle ban, which means that no TV betting commercials are shown from five minutes before a game until five minutes after it finishes, before the 9pm watershed. This has reduced the number of such ads viewed by children at that time by 97%, according to the BGC.
Betting advertising and sponsorship must comply with strict guidelines and safer gambling messaging is regularly and prominently displayed. Support from the regulated betting and gaming industry enables TV
channels to broadcast more live sports action than would otherwise be possible, and also plays a vital role in differentiating legally licensed operators from those in the illegal black market.
Since the start of the pandemic BGC members have committed to ensuring 20% of TV and radio ads relay safer gambling messages. They are also funding a £10m ($13.8m) national education programme. The BGC reckons its biggest members will spend £100m improving treatment services for problem gamblers.
According to the Government, the rate of problem gambling stands at 0.5% and has been stable for the past 20 years. But it's not the rate of the problem that is the issue, it is the size of the misery.
A BGC spokesperson tells me: "We are encouraged by the recent Gambling Commission report which suggests that the steps we have taken are making a difference as the report shows problem and at-risk gambling rates fell in 2020.
"However, one problem gambler is one too many, which is why we are committed to driving up standards and promoting safer gambling."
That sounds right to me.
At Zeal Ventures we have always had a strict view on this. We see gambling as a form of entertainment, a moment to dream big, and no entertainment should cause such significant harm to players that problem gambling can.
We think investors like ourselves have a role to play here, we have an ability to change things for the good. Although our portfolio companies operate prize gaming businesses with generally lower spend amounts, we are working on attaching new conditions to our investments, to limit the maximum a player can spend in any given month to reduce the risk that any of our investments could cause significant harm to players. Given we come from the lottery background, we're interested in small spend over long periods of time rather than addictive peaks of spend.
So if a Zeal business had a problem gambler, we'd spot it quite quickly I think. The rest of the industry has made some big strides, but there's much more to do.
About Zeal Ventures
Zeal Ventures invests in game changing lottery-like prize competitions. We challenge the ingrained assumptions behind the lottery and invest in solid teams who have some validation in the form of real user data in games with a prize element.
We are the Venture arm of Zeal Network SE, the leading German online provider of lottery products. The group is listed on the SDAX with a valuation of close to €1bn.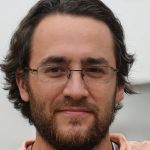 I have been into Cryptocurrency since early 2017. I am a very experienced investor, and have made a lot of money from investing in Bitcoin and other digital currencies. I am also a very popular author, and my work has been featured on sites like Forbes, Huffington Post, Business Insider, and more. I am currently working on a book about Cryptocurrency investing, which will be released later this year. In my free time, I write articles and blog posts about the industry for my followers.