There is no doubt that both blockchain and artificial intelligence technologies are transformative and disruptive technologies creating opportunities for a green and digital economy. These two have the potential to revolutionize the way we organize our society, day-to-day lives, how we work, travel, and relax.
We are already experiencing the full potential of these technologies as we saw artificial intelligence (AI) playing a very crucial role in speeding up the production and development of COVID-19 vaccines. Blockchain, on the other hand, is not only positively disrupting our financial systems but also helping nations optimize commercial transport, track and report greenhouse gas emissions better, and create genuine data privacy protection. If tech companies embrace the two technologies and promote their development – of course guided by ethical and sustainability principles – they will create new pathways for our growth as both blockchain and AI will act as the driving forces that make our societies truly digital and greener.
Use Cases for Blockchain and AI
Supply Chain
After the pandemic disrupted the regular chains of supply, AI and blockchain swooped in to ensure efficient supply chain management by working in unison to create better experience for both the suppliers and end-customers. Using the two in supply chain management helps to:
Drive greater automation

Bring smarter scalability to the sector across geographies

Increase the connectivity across supply networks

Improve transparency and traceability in commodity movement

Enhance the culture of collaboration

Allow data interoperability for gleaning more supply value
Healthcare
AI can improve almost every field in healthcare from supporting user needs to surfacing treatment insights and identifying insights from patient data to reveal patterns. When you input patient data onto the blockchain, including electronic health records, the two technologies can work in unison to advance care while enhancing patient privacy.
Life Sciences
Working with the example of the pharmaceutical industry, blockchain and AI can add visibility and traceability to the drug supply chain and increase the success rate of clinical trials. This happens because the two technologies bring data integrity, better patient tracking, automation of processes, consent management, improved data collection, and transparency to life sciences.
Financial Services
Blockchain and AI are refurbishing the financial sector by removing friction from multiparty transactions, accelerating transaction speeds, and enabling trust. These innovations bring with them trust in the data and automated processes for evaluating financial transactions helping drive faster closings and improve customer satisfaction.
Video Content
When someone mentions tech in media, most people's first thoughts will linger around the digital platforms that bring more content to our fingertips. Thanks to blockchain and AI, now media companies can take this a notch higher by delivering even more compelling content to a broader audience base.
One of the leading video content projects taking AI and blockchain a step further is AIWORK, a blockchain network that facilitates a marketplace of crowdsourced AI Human Experts to help create, verify and validate AI data sets that make AI smarter. The platform will make use of AI Computer Vision algorithms running on nodes using CPU/GPU resources to scan media files, generate enhanced metadata including time-coded tags, classification, categories, transcripts and translations, and an index of the video objects.
Through the combined potential of AI and blockchain technologies, AIWORK is decentralizing and democratizing online video, giving power back to internet users.
Reimagining AI's Potential with AIWORK
AIWORK is built on a standard Ethereum blockchain as well as Plasma Network. All the video metadata will be anchored to Ethereum blockchain and decentralized applications can easily access the data and either spend or earn AIWORK tokens (AWO).
The organization realizes that AI is a game changer when it comes to normalized classification and tagging of video at scale, however, AI is not perfect as it can lead to some misidentifications or "false positives" and it still requires human intelligence for verification, validation and correction as well as training to teach it patterns of faces, objects, scenes, and more. Humans, while limited by speed and dataset, are still better at comparing and identifying faces and objects. Therefore, AIWORK's hybrid approach of combining AI with human verification and correction is the most optimal way of achieving AI computer vision at scale and accuracy.
Blockchain technology too is changing the entertainment industry as its ledger technology helps deal with the challenge of getting a proper compensation for one's work. Content creators and curators are opting for platforms such as AIWORK that can embed digital rights information directly into an immutable blockchain, helping them know who created what content and the usage rights related to a particular piece. Embedding rights information also helps in blockchain-based payments where creators get their royalties distributed to them instantly through smart contracts and audiences can choose to compensate the creators using cryptocurrencies if they find their content entertaining.
AIWORK is among the few media companies leveraging the prowess of AI and blockchain to put an entire industry on the brink of a new era.
Our world's transition towards a digital economy has been accelerated by these two innovations as they play a central role in our overall efforts towards a sustainable and resilient boost of productivity and economic growth. As AIWORK reveals, a merger of blockchain and AI will undeniably create true technological and financial sovereignty.
Follow AIWORK to keep track of their efforts in the video content space and more:
Website | Telegram | Twitter | Medium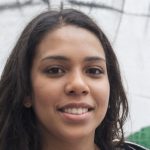 I'm a highly experienced and respected author in the field of Cryptocurrencies. I have written numerous articles and books on the subject, and my work is highly regarded by my peers. I have a strong understanding of the technology behind cryptocurrencies, and I am always up-to-date with the latest developments in the space. I am also an active investor in cryptocurrencies, and I have made a significant profit from investing in this new asset class. In addition to my writing and investment activities, I am also an active member of the cryptocurrency community, and I frequently speak at industry events.