SWAGGA, prominent innovator in the blockchain industry, introduces the Nexus Center, a comprehensive metaverse venue for virtual events. This multi-functional facility represents a groundbreaking development in virtual gatherings, redefining the experience of interactive events.
Visit on website:
Watch video on YouTube: https://youtu.be/-8W8w6-RFZo
Nexus Center: A Hub for Virtual Events
The Nexus Center serves as a multifunctional hub capable of hosting a wide range of activities, including AMA sessions, roundtable discussions, pitch presentations, exhibitions, and social events. By providing a fully immersive 3D environment for interactive conferences, the Nexus Center sets a new standard in virtual events, surpassing traditional online gatherings in terms of engagement and interactivity. SWAGGA intends to expand the scope of the Nexus Center through collaborations with eco-partner projects, thereby further strengthening its influence within the Web3 industry.
Enhanced User Engagement
The Nexus Center elevates user involvement from passive observation to active participation. Through their avatars, attendees can join events, participate in raffles, interact with the environment, and directly engage with hosts, guest speakers, and fellow participants. This heightened level of interaction ensures that each event becomes a uniquely memorable experience.
Opening Events
SWAGGA plans to introduce the Nexus Center with a series of opening and testing events, providing users with an opportunity to experience. These events are scheduled in late November and early December this year, and will be hosted in both English and Japanese languages.
Ongoing Development and Future Goals
SWAGGA remains dedicated to continually enhancing the Nexus Center and its broader metaverse initiatives. The team is committed to incorporating more interactive features, aiming to create an even more immersive and engaging platform within the SWAGGA metaverse. This commitment underscores SWAGGA's ambition to pioneer new frontiers of virtual interaction and community involvement.
Nexus Center, established by SWAGGA, is a new benchmark for virtual activities, providing a glimpse into the future of connectivity, sharing, and engagement in the metaverse.
Website: https://swagga.io
Twitter: https://twitter.com/SWAGGA_Meta
Instagram: https://www.instagram.com/onimaru_swagga/
Discord: https://discord.gg/swagga
Medium: https://swagga.medium.com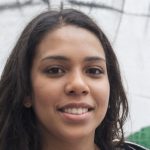 I'm a highly experienced and respected author in the field of Cryptocurrencies. I have written numerous articles and books on the subject, and my work is highly regarded by my peers. I have a strong understanding of the technology behind cryptocurrencies, and I am always up-to-date with the latest developments in the space. I am also an active investor in cryptocurrencies, and I have made a significant profit from investing in this new asset class. In addition to my writing and investment activities, I am also an active member of the cryptocurrency community, and I frequently speak at industry events.