SkyCity Entertainment Group has been granted an extension for the completion of its New Zealand International Convention Centre (NZICC) project.
The operator and the New Zealand Government have agreed to extend the long stop date for the completion of the project from 2 January 2025 to 15 December 2027, SkyCity announced today.
The company is still targeting completion in late 2024, but says the additional time allows a buffer between the programme date and the long stop date under the New Zealand International Convention Centre Project and Licensing Agreement (NZICC Agreement).
"SkyCity's obligation under the NZICC Agreement to operate the NZICC will also be extended based on the date when the NZICC is completed. The regulatory concessions granted to SkyCity under the NZICC Agreement are unchanged," SkyCity noted.
"SkyCity and Fletcher Construction remain committed to completing the NZICC in accordance with the requirements of the NZICC Agreement. SkyCity will continue to work with Fletcher Construction to complete the project as soon as possible."
SkyCity will provide a further update on the project on 25 August 2021 when it releases its FY21 financial results. The company added that there is no material change to previous guidance for the total project costs, which are around AU$750m (US$560m).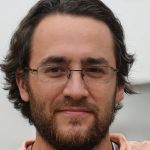 I have been into Cryptocurrency since early 2017. I am a very experienced investor, and have made a lot of money from investing in Bitcoin and other digital currencies. I am also a very popular author, and my work has been featured on sites like Forbes, Huffington Post, Business Insider, and more. I am currently working on a book about Cryptocurrency investing, which will be released later this year. In my free time, I write articles and blog posts about the industry for my followers.