Relax Gaming's Chief Product Officer Simon Hammon is the latest high-profile executive to join the GI Huddle.
Speaking exclusively to Gambling Insider, Hammon puts plenty of emphasis on Relax's new Apex product.
The exec also discusses the by-now staple topics of GI Huddle guests on the supplier side of the industry: regulation, responsible gaming and how technology can help in both these areas.
Hammon has been at Relax since January 2018, following almost seven years at NetEnt, and offers plenty of insight in this Q&A.
The focus is chiefly on flexible tech for Hammon, as he discusses the state of the industry more broadly while also addressing Relax's approach to the market more specifically – click play below to watch his interview in full: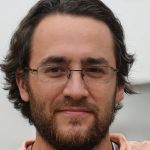 I have been into Cryptocurrency since early 2017. I am a very experienced investor, and have made a lot of money from investing in Bitcoin and other digital currencies. I am also a very popular author, and my work has been featured on sites like Forbes, Huffington Post, Business Insider, and more. I am currently working on a book about Cryptocurrency investing, which will be released later this year. In my free time, I write articles and blog posts about the industry for my followers.