Former Victorian gambling inspectors have spoken out against the failures of the Victorian Commission for Gambling and Liquor Regulation (VCGLR).
Indeed, the inspectors believe the regulator was soft on Crown Resorts despite various attempts to start investigations into the casino operator's business over the years.
Peter McCormack, a now-retired inspector, claims Crown was known for its issues even prior to the Bergin inquiry, but that all previous reports lead nowhere.
As reported by ABC News, McCormack was interviewed by the Royal Commission, though authorities have yet to call on his official testimony.
Some of the criticism falls on Premier Daniel Andrews and his Government, as he allegedly went easy on Crown casinos.
Reportedly, back in 2017, the auditor-general warned that VCGLR is poorly supervising Crown, and that there were more reports of criminal risks and regulatory failings at Crown. However, no larger-scale in-depth investigation was launched.
Premier Andrews assured that he will comply with the outcome of the investigation. "If the Royal Commission recommends to me that Crown is not fit to hold its licence, it will not hold a licence," he said. "We already know there are sufficient deficiencies in the way the regulator has operated; that's why we're rebuilding that."
Meanwhile, Commissioner Ray Finkelstein issued a warning for Crown and the company's lack of accountability. "I see evidence of misconduct or unacceptable behaviour from people high up and low down and in-between," said Finkelstein.
"Wherever I look, I see not just bad conduct but illegal conduct, improper conduct, unacceptable conduct and it permeates the whole organisation."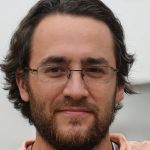 I have been into Cryptocurrency since early 2017. I am a very experienced investor, and have made a lot of money from investing in Bitcoin and other digital currencies. I am also a very popular author, and my work has been featured on sites like Forbes, Huffington Post, Business Insider, and more. I am currently working on a book about Cryptocurrency investing, which will be released later this year. In my free time, I write articles and blog posts about the industry for my followers.