MIAMI, FL, June 25, 2023 — Print Crypto, a leader in trusted ASIC solutions, proudly announces its elite sponsorship for Mining Disrupt 2023, the largest digital asset mining conference in North America. The conference, scheduled to be held on July 25-27, 2023, serves as a vital platform for crypto industry leaders, engineers, and innovators to network, share insights, and collaborate.
Founded with the mission to reduce the stress and risk associated with unsecured ASIC purchasing, Print Crypto has revolutionized the cryptocurrency mining landscape. The company is renowned for its impressive selection of premium ASIC mining gear, including the latest Bitmain Antminer E9, MicroBT Whatsminer M30S++, and Bitmain Antminer S19j Pro. Print Crypto's reliable, secure, and customer-focused services make it a go-to choice for individuals and businesses in the crypto mining industry.
Stephen Buckle, the founder, and CEO of Print Crypto, brings over two decades of experience in e-commerce and customer service to the table. A dedicated miner himself, Stephen's unique understanding of the challenges and rewards associated with crypto mining has been pivotal in shaping Print Crypto's services. His commitment to his customers and drive to provide superior service make Print Crypto a standout company in the industry.
Alongside its top-of-the-line mining gear, Print Crypto also offers comprehensive after-sales support, assisting customers with logistics, warranty issues, and more. In addition, the company ships worldwide, making it an accessible choice for crypto miners on a global scale.
At Mining Disrupt 2023, delegates will get the exclusive chance to connect directly with the Print Crypto team, delving deeper into their exceptional catalogue of products and innovative strategies in the cryptocurrency mining domain. With firsthand access to Print Crypto's knowledgeable team, attendees will gain insights into the company's customer-focused services, the advanced features of their top-tier mining equipment, and their vision for the future of crypto mining.
About Print Crypto:
Print Crypto is a leading provider of ASIC solutions, committed to supporting the crypto mining community by providing secure, seamless, and efficient ASIC purchasing processes. The company was founded in response to the increasing demand for secure and reliable ASIC buying options and has since processed millions in ASIC sales. Its commitment to excellent customer service, fast shipping, and high-quality products makes it an industry favourite for crypto miners.
Source: Mining Disrupt Press (https://miningdisrupt.com/) 
Media Contact:
Website: https://printcrypto.io/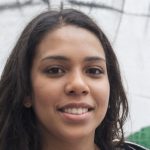 I'm a highly experienced and respected author in the field of Cryptocurrencies. I have written numerous articles and books on the subject, and my work is highly regarded by my peers. I have a strong understanding of the technology behind cryptocurrencies, and I am always up-to-date with the latest developments in the space. I am also an active investor in cryptocurrencies, and I have made a significant profit from investing in this new asset class. In addition to my writing and investment activities, I am also an active member of the cryptocurrency community, and I frequently speak at industry events.