Hong Kong start-up DEME POPP LIMITED officially announced that the public testing version of its PoPP application is now available on the App Store, and that global public testing will commence on June 13, 2023.
POPP LIMITED, a Web3 startup with a "co-creation, co-building, and co-wealth" value proposition, seeks to establish itself in Hong Kong and collaborate with creators worldwide to establish a Web3 community rooted in the creator economy. The mission is to become the most effective Web3 community management utility for developers.
Integrated Creator Community Management Tool 
PoPP draws from the prior experience of social products and is committed resolving their deficiencies in user experience, content storage, social scale, and hosting capacity, thereby creating a more private and easily managed integrated community.
PoPP is a Web3 social application that aims to establish a global community of creators rooted in the creator economy. They endeavor to develop an extra private and manageable society. The forthcoming group section will support the integration of Web3 and AI tools for community management and provide an online network of up to thousands of people for creators. In addition, they offer the NFT issuance feature for creators to identify loyal users and personalize NFTs as proof of community privileges. 
A comprehensive platform for content curation
PoPP utilizes the protocol layer product Netus3 and will also serve as a "comprehensive content precipitation program" to assist creators keep their creative content as programmable NFTs on the one-click chain, resolving the integration, storage, and revenue generation pain points of creators' content in multiple ways.
According to the PoPP revenue model, content contributors and followers will own entirely of the creators' content revenue. Followers are able to share financial revenue with content contributors, facilitating a virtuous cycle of content creation, content precipitation, and content revenue.
Participate in the PoPP Public Testing and share in the $1 million prize pool
PoPP is conducting the primary beta test for two product modules: "Group Chat" and "Official Planet". As a SocialFi product that is still in development, PoPP encourages every creator to take part in the beta testnet, provide feedback, and collaborate with PoPP to develop the product.
During public testing, PoPP will initiate the "Ten Million Program" in an effort to cultivate influential figures. 
Users who  generate a planet successfully are able to invite followers to join. As a reward, the user with the most followers will receive a voucher as NFT for an airdrop worth $1,500. The second to tenth-placed users with the highest number of followers will share a $2,700 airdrop voucher. Users ranked 11th through 100th with the highest number of followers can share the bonus fund for a $100,000 airdrop voucher.
In addition, users within the top 100 will receive a PoPP Utility NFT, with the top user receiving three PoPP Utility NFTs. Details for the "Ten Million Program" event can be found on the website of PoPP.
PoPP Download Link: iOS App Store
PoPP Official Website: https://.popp.club/
In June, the "PoPP Explorer Series" NFT will be launched on OpenSea, OKX, and Bitkeep. As the first Utility NFTs for PoPP, they confer a variety of privileges, including pool profits and platform access.
Contact us
Twitter | Telegamr | Medium | Website
Business Partnership
Stacy Hu
Chief Brand Officer at PoP Planet
Email: [email protected]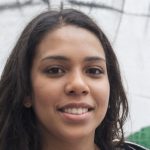 I'm a highly experienced and respected author in the field of Cryptocurrencies. I have written numerous articles and books on the subject, and my work is highly regarded by my peers. I have a strong understanding of the technology behind cryptocurrencies, and I am always up-to-date with the latest developments in the space. I am also an active investor in cryptocurrencies, and I have made a significant profit from investing in this new asset class. In addition to my writing and investment activities, I am also an active member of the cryptocurrency community, and I frequently speak at industry events.