Pokemon like Game Experience, How Does StarMon Create a Hot Blockchain Game in GameFi 2.0?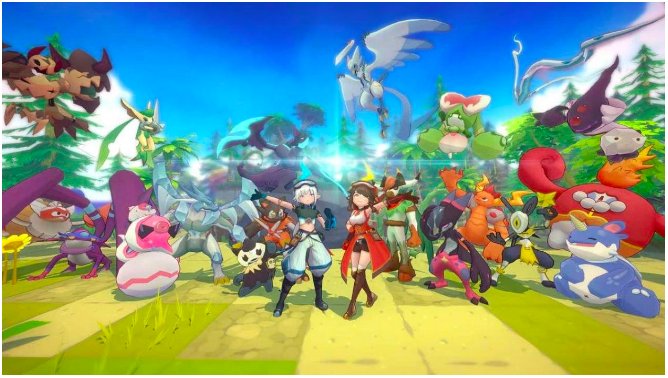 Inseparable from the game, the capital-favored metaverse makes gameFi blockchain game very promising. In the GameFi 1.0 stage, the Play to Earn blockchain game represented by Axe Infinity has really attracted the attention of the global crypto community. However, most of the present blockchain games overemphasize financial attributes and ignore gameplay, making the ecosystem very fragile and helpless in the face of the adverse effects of market turmoil. In a favorable environment, GameFi will set off a greater wealth effect has almost become the consensus of the industry, and it is the best time for players to look for hot blockchain games in GameFi 2.0. Looking at the entire GameFi blockchain game market, StarMon, which recently appeared at the "NFT SEOUL 2022" conference in South Korea, is becoming the focus of the GameFi sector with its unique charm.
StarMon is a Pokémon-like metaverse game that provides players with the ownership of game assets and even the entire game ecosystem through its decentralized nature of the blockchain and the token economy system. Compared to other Play to Earn blockchain games, StarMon has a first-class visual design and rich content, and is committed to bringing players an unparalleled gaming experience.
Exploring infinite possibilities in thousands of matches
On the magical continent of Andres, each Starmon varies from each other in terms of race, appearance, skills, potential, etc. Players need to have at least 3 Starmons to participate in StarMon, and the game has 19 types of Genesis Starmons. Even if mached based solely on the Starmon's race, players have over 6,000 different matches. Coupled with the different settings of Starmon in terms of skills, potential, personality and talent, it provides players with unlimited possibilities to explore.
Cool 3D combat scenes, real-time PVP competition
3D game scenes, cool skill effects, and environmental changes in battles give StarMon a visual effect that rivals traditional high-quality games. StarMon's real-time PVP competition also provides an excellent battle experience for players, increasing interactivity.
Compared with most blockchain games that can only provide the minimalist game mode on the web side in the GameFi 1.0 stage, StarMon has overwhelming advantages in terms of game quality and gameplay, and also has great potential to attract more traditional gamers.
Upgrade star of Starmon, earn more crypto asset rewards
The growing market revenue in traditional games has shown that there are more and more players willing to pay for a better gaming experience. The development of blockchain games also needs to enhance player stickiness and obtain real financial revenue by virtue of its own charm, which can ensure the positive development and sustained prosperity of the game ecology.
Starmons in StarMon has the potential to become stronger like Pokémon, and can obtain stronger combat ability by cost consumption to achieve star upgrading. StarMon has also completely upgraded gameplays in PVE expedition, with multiple copies corresponding to different Starmons at different star level. The higher the star level, the more difficult to access to, and the more crypto assets will be rewarded. In addition, the player's assets in the StarMon metaverse are owned by the player, including the Starmon NFT, game token or prop NFT, etc. can be freely traded in the trading market.
The game ecosystem continues to iterate, leading GameFi 2.0 
Although the metaverse satisfies people's fantasies about the future world, it needs a long period of development for the perfect of its infrastructure. The layout of selecting and participating in gameFi blockchain game projects should be examined from the perspective of dynamic development.
On January 19, 2022, StarMon participated in the "NFT SEOUL 2022" conference in South Korea and announced important news: StarMon will restart the game client on January 21 and release new gameplay, in addition, it plans to open the Free to Play version in Q1 this year to fully enter the traditional game market. According to the game upgrading nformation recently posted by StarMon official, the new upgrade gameplay launched on January 21 will cover multiple system sections such as Starmon's star level upgrading, training promotion, PVE expedition, etc., which will also bring players a new game experience.
StarMon has been actively iterating and upgrading all parts of the game ecosystem since launch, giving us reason to believe that it can lead GameFi 2.0 and possibly realize a true metasverse in the future. Before the explosion of wealth effect of GameFi 2.0, the stage during StarMon's new game mode will be the best time to participate in the layout, please follow the information!
Website:  https://starmon.io/
Game Strategy: https://starmon.gitbook.io/starmon.io/
Telegram: https://t.me/StarMon_Official
Twitter: https://twitter.com/StarMonGame
Medium: https://medium.com/@StarMon_Metaverse
Discord: https://discord.com/invite/YooShiGamePad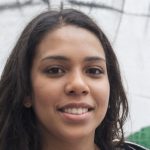 I'm a highly experienced and respected author in the field of Cryptocurrencies. I have written numerous articles and books on the subject, and my work is highly regarded by my peers. I have a strong understanding of the technology behind cryptocurrencies, and I am always up-to-date with the latest developments in the space. I am also an active investor in cryptocurrencies, and I have made a significant profit from investing in this new asset class. In addition to my writing and investment activities, I am also an active member of the cryptocurrency community, and I frequently speak at industry events.