Taking a shot of the Covid-19 (coronavirus) vaccine could give you a shot at winning the lottery. Poland has launched an incentive to increase the number of people taking the vaccine, as the program has currently seen a drop in numbers, with only 35% of its population fully vaccinated against coronavirus.
A price to pay or a prize to gain?
Prizes of up to PLN1mn ($260,000) will be awarded for those opting to take the vaccine. From 1 July every 500th person to take the dose will receive a cash prize of PLN200, while every 2,000th person will receive PLN500. The Polish Government will be giving away five prizes of PLN50,000 every week for three months, alongside the incentive each month to receive PLN100,000 and a Toyota Corolla for two lucky winners. The final winners will scoop up the PLN1m and a Toyota CH-R each… If you were thinking of moving to Poland, then now's your chance. And if you need an electric scooter, they're flogging them too, 720 to be precise.
This could all be yours if you just get vaccinated. Sound fair? It doesn't stop there. The Polish Government will also give money to local governments that vaccinate the highest number of people – with the top prize being PLN2mn.
Poland isn't the first to instigate the vaccine lottery. On 5 May, Serbia became the first country to initiate a "cash-for-jabs scheme" announcing a payment of 3,000 dinars ($30.27) to people who receive Covid-19 vaccinations. Brazil followed suit, introducing a higher incentive of 10,000 ZAR ($690.545) after taking two vaccination doses to encourage residents to complete the immunisation against the disease. 
Poland has taken a blow during the coronavirus pandemic; nearly 2.9 million cases have been reported with 75,044 deaths. The country has taken an economic dip leading to a recession of 2.7% in 2020, with recovery of around 4%-5% expected this year. It comes as no surprise that the country's goal to reach at least 70% herd immunity moves at post haste as the threat of the transmissible Delta variant looms.
The Government believes overall herd immunity will become even higher if action is taken within the next few weeks. In the aim to further immunity, the facilitation of mobile vaccination points takes place 1 July to offer the jab to people during events, or if over 70 years of age; in the comfort of their own homes. Anyone looking to receive their second dose will soon be able to receive this anywhere in Poland, as opposed to the first and second doses being administered in the same location. 
Health Minister, Adam Niedzielski shares his views with the state newswire PAP: "Anything that could increase the number of the vaccinated is invaluable, we must do everything to ensure the number of vaccinations increases dynamically, as we are all aware that interest is slowly decreasing."
Vaccine lotteries are also popular in the US, although Ohio recently reported difficulties in increasing vaccination rates via a lottery scheme. The state's vaccine lottery subsequently came to an end.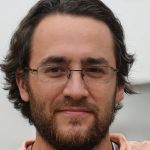 I have been into Cryptocurrency since early 2017. I am a very experienced investor, and have made a lot of money from investing in Bitcoin and other digital currencies. I am also a very popular author, and my work has been featured on sites like Forbes, Huffington Post, Business Insider, and more. I am currently working on a book about Cryptocurrency investing, which will be released later this year. In my free time, I write articles and blog posts about the industry for my followers.