Research from cybersecurity company Imperva shows bot traffic on sporting and gambling sites increased before and during Euro 2020.  
The research shows bot activity on global betting and gambling sites increased 96% year-on-year in the weeks before the tournament, while they increased by 26% in April alone.  
The week before England and Scotland kicked off their campaigns was "heavily targeted" by bot operators; days when England played were "particularly high risk, with account takeover attacks." 
Account takeover attacks are designed to break into accounts and obtain bettors' digital wallets; these increased by two or three times when England played compared to other days.  
The UK was not the only target, with bot traffic also increasing on German site; there was a spike of 41% in the week following Germany's victory over Portugal.  
Imperva Research Labs said there was "a pattern of attacks getting larger as the tournament progressed with a notable peak occurring on 26 June, which marked the start of the Round of 16." 
Edward Roberts, Director of Strategy, Application Security at Imperva, said: "This level of sustained bot activity is unprecedented for sports and gambling sites and indicates that bot operators are evolving their tactics. 
"Euro 2020 is the first major international tournament where, thanks to Covid-19, typical revenue sources such as ticket scalping have disappeared.
"As a result, bot operators have re-engineered their tactics to target the rest of us watching at home instead. With so many people loading up their accounts with hefty sums, gaining access is an easy money source for criminals, especially VIP customers who tend to stake huge wagers."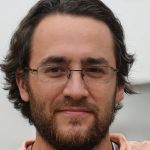 I have been into Cryptocurrency since early 2017. I am a very experienced investor, and have made a lot of money from investing in Bitcoin and other digital currencies. I am also a very popular author, and my work has been featured on sites like Forbes, Huffington Post, Business Insider, and more. I am currently working on a book about Cryptocurrency investing, which will be released later this year. In my free time, I write articles and blog posts about the industry for my followers.