Again, Crown Resorts has been uncovered to have authorised problem gambling, after a married woman and mother was seen playing Baccarat for four days with no intervention.
As reported by The Australian Financial Review, an ongoing investigation into Crown has disclosed how the former doctor took regular naps at poker machines at the Southbank casino.
Royal Commissioner Ray Finkelstein asked the woman's social worker how she managed to play for such a determined duration.
"She actually sleeps a little bit in front of the machines but physically stays in the building," came the reply. 
The decision to keep Victoria's only casino licence weighs heavily on Crown's incapability to adhere to its players' wellbeing while Finkelstein considers the suitability of the AU$8.6bn ($6.44bn) gambling giant.  
Crown persistently dampens its already tarnished reputation, as the inquiry states that Melbourne's VIP Mahogany Room executive, Peter Lawrence, admitted to preying on gamblers, monitoring tens of thousands of gamers. 
The social worker, who regularly visits Crown, explains it's no secret that the staff neglect their guests and allow loan sharks to even patrol the floors, leering over the shoulders of potential problem gamblers. It's reported over the last three years that gamers have been seen sleeping and even succumbing to physical breakdowns at the wrath of exhaustion… and of its slot machines.
Counsel Geoffrey Kozminsky asks if the staff at Crown regularly suggest their gamers take a break, as rules require a check every 12 hours of continuous gambling or any witnessed "observable signs" of distress.
"I've never seen that before, and I've never heard that before. I have seen people crying on their phone, staff walking by without approaching them and a lot of people sleeping right in front of the pokie machines."
"Did any of the staff do anything?" Commissioner Finkelstein asked.
"No, I don't think so." 
The not so loyal scheme
Crown's AU$2.5bn loyalty program has led problem gamblers to bankruptcy, prison and even suicide. With its 24 hour opening times and 2628 poker machines, only 1000 are operated in "unrestricted mode". The problematic gaming venue in Victoria spends just AU$1.9m of its profits on its responsible gambling scheme.
In 2012, one of its members took her own life after signing up to the program. Her brother explained that, in his view,it was no secret Crown was to blame.
He said: "Before she took her life, she put everything on the table, on the kitchen table, and it was the last 15 years of bank statements. She wanted us to see her behaviour."  
Another occurrence at Crown in Melbourne saw grandmother Carolyn Crawford steal from her work to fund her gambling habits where she admitted to taking $407, 000 over a duration of seven years. 
"Crown got a large percentage of that," she said.
A former husband, homeowner and law student took more than just capital loss after becoming a commission-based player at Crown. He suffered an AU$300,000 depreciation from the sale of his properties and got divorced, encouraged by the loyalty program and enticed by the promised cash turnover alongside food and beverage credits. 
"It's too late for me now," Du explains that he was only approached once despite gambling every day for over a year. "There is nothing responsible about their responsible gaming regime."
Crown Resorts' plans to implement a "suite of changes" was slammed and branded too little too late and by Adrian Finanzio, QC; he declared that its  responsible gaming program was in fact irresponsible leading to debt and wrongdoing.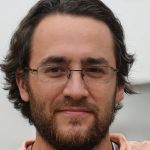 I have been into Cryptocurrency since early 2017. I am a very experienced investor, and have made a lot of money from investing in Bitcoin and other digital currencies. I am also a very popular author, and my work has been featured on sites like Forbes, Huffington Post, Business Insider, and more. I am currently working on a book about Cryptocurrency investing, which will be released later this year. In my free time, I write articles and blog posts about the industry for my followers.