Nigeria's Federal Government is planning to launch the approved Central Monitoring System, thus repealing the National Lottery Act and the Gaming Act 2021.
The decision comes as the country seeks to realise the huge potential of lottery as a wealth generator, which can have a huge impact on Nigeria's socio-economic growth.
The move comes as a bid to "accommodate the growing dynamism of lottery business and help steer the industry to international best practices for improved good causes, interventions across the country and also sanitise the industry for much-approved revenues," according to Senator George Akume, Minister of Special Duties and Intergovernmental Affairs.
The Federal Government is looking inward for revenue sources, with Akume noting that it is "committed to ensuring that returns obtainable from other non-oil sources of revenues are maximised. Hence, lottery is one of such alternative revenue sources that this government has identified and is determined to make it more productive and sustainable.
"As the sector becomes firmly established, it is our expectation that lottery will be included in the strategic plans of the nation."
Akume warned, however, that all licensed lottery operators and organisations must rise to the challenges facing the nation and adhere to the laws, or risk facing sanctions.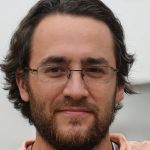 I have been into Cryptocurrency since early 2017. I am a very experienced investor, and have made a lot of money from investing in Bitcoin and other digital currencies. I am also a very popular author, and my work has been featured on sites like Forbes, Huffington Post, Business Insider, and more. I am currently working on a book about Cryptocurrency investing, which will be released later this year. In my free time, I write articles and blog posts about the industry for my followers.