May 25, 2022– Marks the official launch of Confti, the NFT crowdfunding and fractionalization protocol. On Confti, users can start crowdfunding Parties to buy scarce and valuable NFTs together, get NFT Parts, and have partial ownership rights like price governance or dividends. The platform supports division (fractionalization) of users' NFTs into tradeable ERC-20 or ERC-1155 tokens.
The protocol allows any individual or organization to buy or auction NFTs listed on Foundation and Zero. Later, NFTs from OpenSea, Rarible, and SuperRare will be supported. The NFT Parts obtained through division can be traded on CEX, DEX, and NFT marketplaces anytime.
Confti is an open-source protocol on Ethereum that builds a comprehensive decentralized solution for NFT issuance, crowdfunding, fractionalization, trading, and collateralized/normal lending to effectively meet the needs of various NFT investors.
Marks the official launch of Confti (confti.club)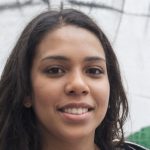 I'm a highly experienced and respected author in the field of Cryptocurrencies. I have written numerous articles and books on the subject, and my work is highly regarded by my peers. I have a strong understanding of the technology behind cryptocurrencies, and I am always up-to-date with the latest developments in the space. I am also an active investor in cryptocurrencies, and I have made a significant profit from investing in this new asset class. In addition to my writing and investment activities, I am also an active member of the cryptocurrency community, and I frequently speak at industry events.