Nepal Police says they are struggling to control illegal sports betting in the country, with the majority of betting activities and transactions taking place online.
Despite being illegal by Nepali law, gambling activities throughout the country have increased in recent months, accelerated by recent international football tournaments such as Euro 2020 and the 2021 Copa America.
Illegal sports betting had previously largely been land-based, taking place in restaurants and clubs. Police have increased vigilance in such venues, but it is now believed that most of the betting is taking place online. 
Police can only arrest agents, as the main individuals involved in operating illegal rackets are mostly abroad.
While online activity is more difficult to track, police have made several arrests in recent weeks. Lalitpur Metropolitan Police Range on Wednesday shut down a football betting network run by five men, while the Metropolitan Crime Division on Monday arrested eight individuals for organising illegal online betting during Euro 2020.
"Most of the arrests are made after police are tipped-off mostly by those people who themselves have lost the money in betting," said Senior Superintendent Chandra Kuber Thakur, Chief of Metropolitan Crime Division.
"I have heard about betting through websites, but such websites are not operated from Nepal. So, there is nothing we can do."
Senior Superintendent Ashok Singh, Chief of Kathmandu Metropolitan Police Range, has urged the public to file a complaint to Nepal Police if they witness or hear about illegal betting in the country.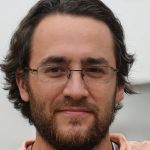 I have been into Cryptocurrency since early 2017. I am a very experienced investor, and have made a lot of money from investing in Bitcoin and other digital currencies. I am also a very popular author, and my work has been featured on sites like Forbes, Huffington Post, Business Insider, and more. I am currently working on a book about Cryptocurrency investing, which will be released later this year. In my free time, I write articles and blog posts about the industry for my followers.