GambleAware has published a report that analyses behavioural datasets, which aims to clarify the ways in which people gamble.  
The charity hopes that the report could help identify possible harms and inform prevention, treatment and support responses.  
The research analysed bank transactional data from Monzo and HSBC, to learn more about gambling behaviour and how successful gambling blocking tools are.  
The research found that those using Monzo's gambling blocker actually increased their spending. The week before gamblers activated the block, their average daily spending tripled.  
It also showed that gamblers had less money on average in their Monzo saving pots compared to those that did not gamble.  
Meanwhile, gamblers that were ranked "very concerning" by HSBC had on average 35.6 gambling transactions per month compared to 15.6 monthly transactions for those in the "concerning" group.  
GambleAware says more research will be needed as individually, these datasets "are not enough to understand whether a customer is at risk of experiencing gambling harms. A dataset from a single bank is unlikely to offer a full picture of an individual's spending." 
The company has commissioned the Personal Finance Research Centre at the University of Bristol to produce a guide for financial services looking to protect customers from gambling-related problems.  
Research Director at University of Bristol's Personal Finance Research Centre, Sharon Collard, said: "At a conservative estimate, at least five million people in Britain experience harmful gambling, either because of their own gambling or someone else's.  
"Regulated financial services firms are well-placed to address the financial harms linked to gambling-related vulnerability and our practical guide shows them how. Doing this may have knock-on benefits for other dimensions of gambling harm, such as people's mental health."  
GambleAware CEO, Zoe Osmond, added: "This research from the Behavioural Insights Team is a good first step to explore how bank transactional data may be able to identify behaviours indicative of gambling harm.  
"Whilst more research is needed into this area, we encourage all financial institutions, including those from non-bank settings, to make the most of the new guide to see what they can do to protect their customers from gambling harm. By working with financial services and promoting the advice and support available, we can work collaboratively to respond to customer need to keep people safe from gambling harm."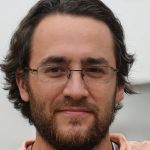 I have been into Cryptocurrency since early 2017. I am a very experienced investor, and have made a lot of money from investing in Bitcoin and other digital currencies. I am also a very popular author, and my work has been featured on sites like Forbes, Huffington Post, Business Insider, and more. I am currently working on a book about Cryptocurrency investing, which will be released later this year. In my free time, I write articles and blog posts about the industry for my followers.