Players of MixMarvel's highly sought after games will be able to enjoy immersive gaming experiences and play-to-earn opportunities
DUBAI, UAE / ACCESSWIRE / September 13, 2021 /Polygon, an Ethereum scaling platform onboarding millions to web 3.0, is excited to announce that MixMarvel, the world's leading blockchain game publishing platform and content community, has completed its integration with Polygon to enhance its immersive gaming experiences and provide play-to-earn opportunities. The two companies are also co-developing the most robust content platform in the non-fungible token (NFT) space.
MixMarvel will use Polygon to distribute its high-quality blockchain games, including its latest project, LeCube. Polygon will also help to create a decentralized platform for developers that optimises resource allocation, which, in turn, will help incubate the creation of new NFT content.
The integration will allow Polygon and MixMarvel to use their respective expertise to create a comprehensive decentralized game distribution strategy in IP access, brand authorisation, content creation, product distribution, and community operations.
MixMarvel will also join Polygon Studios – an NFT-centric gaming hub designed to facilitate seamless access for web 2.0 game developers to integrate web 3.0 elements and NFTs into their platforms – to deliver immersive, play-to-earn gaming experiences to millions of players and launch customised digital collectables.
Shreyansh Singh, Head of Gaming and NFTs at Polygon, said: "MixMarvel is a great addition to our booming gaming and NFT ecosystem. We're thrilled MixMarvel has chosen to take advantage of Polygon's fast, easy, and economical technology to scale user adoption and make NFTs accessible to everyone.
"We also look forward to completing the development of our robust NFT content platform in collaboration with MixMarvel. It's going to be a game-changer in the NFT space."
Polygon is already working with more than 60% of today's blockchain-based web 3.0 games, including Decentraland, Opensea, Sandbox, Somnium Space, Decentral Games.
Mary Ma, co-founder and CSO of MixMarvel, added: "With Polygon as the backbone of our games, we'll be able to explore exciting new opportunities for NFTs through Polygon Studios – without having to worry about high energy usage, exorbitant gas fees, and slow speeds. We'll also be able to ramp up our growth by reaching millions of new players."
Polygon has become the most developer-friendly platform after Ethereum, by providing its rapidly growing community with access to their favourite tools, including Hardhat, Truffle, Metamask, Etherscan, and more. Polygon's rapidly rising popularity is proven by the number of gaming and NFT Dapps being launched on the platform – about six times more Dapps than any other chain outside of Ethereum.
For more information, please contact:
Pedro Park
Cryptoland PR | http://cryptolandpr.com/
About MixMarvel
MixMarvel is the world's leading blockchain game publishing platform and content community. In 2021, MixMarvel extensively upgrades its strategy to provide digital distribution services based on well-known IP and high-quality content. MixMarvel intends to link investors and mass users through trading, creation, and asset issuance scenarios and create a new decentralized application ecosystem.
Website | Twitter | Medium | Discord | Telegram
About Polygon
Polygonis the first well-structured, easy-to-use platform for Ethereum scaling and infrastructure development. Its core component is Polygon SDK, a modular, flexible framework that supports building and connecting Secured Chains like Optimistic Rollups, zkRollups, Validium, etc, and Standalone Chains like Polygon POS, designed for flexibility and independence. Polygon's scaling solutions have seen widespread adoption with 500+ Dapps, ~567M+ txns, and ~6M+ daily txns.
If you're an Ethereum Developer, you're already a Polygon developer! Leverage Polygon's fast and secure txns for your Dapp, get started here.
Website | Twitter | Ecosystem Twitter | Studios Twitter | Reddit | Discord | Telegram | Instagram
About Polygon Studios
Polygon Studios is the Gaming and NFT arm of Polygon focused on growing the global Blockchain Gaming and NFT Industry and bridging the gap between Web 2 and Web 3 gaming through investment, marketing and developer support. The Polygon Studios ecosystem comprises highly loved games and NFT Dapps like OpenSea, Upshot, Aavegotchi, Zed Run, Skyweaver by Horizon Games, Decentraland, Megacryptopolis, Neon District, Cometh and Decentral.Games.If you're a game developer, builder or NFT creator looking to join the Polygon Studios ecosystem, get started here.
Website | Twitter | Telegram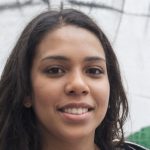 I'm a highly experienced and respected author in the field of Cryptocurrencies. I have written numerous articles and books on the subject, and my work is highly regarded by my peers. I have a strong understanding of the technology behind cryptocurrencies, and I am always up-to-date with the latest developments in the space. I am also an active investor in cryptocurrencies, and I have made a significant profit from investing in this new asset class. In addition to my writing and investment activities, I am also an active member of the cryptocurrency community, and I frequently speak at industry events.