On June 19th, Mhaya, KuCoin Community Chain, and MojitoSwap Marketplace announced a joint airdrop program to reward communities with 5000 NFTs. The Airdrop is announced via their Twitter handles and is worth of total value of 245,000 USDT with a utility of yield up to 919%.
About Mhaya Game
Mhaya is a Free-to-earn NFT-based Game derived from the classic board game, Monopoly. During Mhaya's Alpha testing, it has launched serial of rewarding programs including Prize Quiz and Trillion NFT Giveaways Program, and has already reached multiple partnerships with Mises, MGG, Good Game Guilds, Debox, and 66+ other ecosystems and guilds.
Join Mhaya Twitter for more info about Airdrop
About KuCoin Community Chain
KCC is a public chain project initiated and built by the developer community of KCS and KuCoin, aiming to solve the network latency and high gas fees of Ethereum. KCC is an EVM-compatible blockchain and is striving to provide community users and developers with a higher-speed, more convenient, and lower-cost blockchain experience.
About MojitoSwap
MojitoSwap is currently the TOP1 DEX running on KCC with the automated market maker mechanism. It provides all-in-one solutions for on-chain assets with swaps, farms, pools, launchpads, NFTs, and other functions.
MojitoSwap aims to provide users with an efficient and low-cost token exchange. At the same time, users can get their tokens value-added while using MojitoSwap. The platform also provides a safe, easy-to-use, high-liquidity, and basic decentralized finance protocol for KCC developers.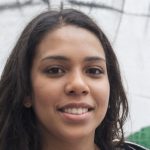 I'm a highly experienced and respected author in the field of Cryptocurrencies. I have written numerous articles and books on the subject, and my work is highly regarded by my peers. I have a strong understanding of the technology behind cryptocurrencies, and I am always up-to-date with the latest developments in the space. I am also an active investor in cryptocurrencies, and I have made a significant profit from investing in this new asset class. In addition to my writing and investment activities, I am also an active member of the cryptocurrency community, and I frequently speak at industry events.