KRYPTOX brings blockchain technology to the table to assure files are both secure and not easily viewed or hacked by unauthorized users.
Here's how the network is working. KRYPTOX organizes a shared community of users which are creating the KRYPTOX Network. These are users who rent out their spare hard drive space and bandwidth to customers.
All these users are connected over a peer-to-peer network. KRYPTOX claims this network "is orders of magnitude more secure, up to 100x faster and 70 percent less expensive than traditional datacenter-based cloud storage solutions."
The KRYPTOX system enables users to store data in a secure and decentralized manner. It does this by using such blockchain features as a transaction ledger, public/private key encryption, and cryptographic hash functions.
Datacenters serve as the hub of cloud storage capabilities for cloud giants like AWS, box and Dropbox. But datacenters come with a high price tag for developers, providers, and users. 
KRYPTOX adds they also come with an even higher cost for data failures and security breaches. From physical servers and networking equipment to other infrastructure demands like electricity, cloud service providers spend billions of dollars every quarter just to maintain or grow their service offerings.
Follow KRYPTOX – https://www.youtube.com/channel/UC63lYcPJMQKRM3YNcuGtaFw
Join Reddit Community – https://www.reddit.com/user/Kryptoxnetwork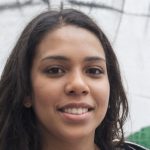 I'm a highly experienced and respected author in the field of Cryptocurrencies. I have written numerous articles and books on the subject, and my work is highly regarded by my peers. I have a strong understanding of the technology behind cryptocurrencies, and I am always up-to-date with the latest developments in the space. I am also an active investor in cryptocurrencies, and I have made a significant profit from investing in this new asset class. In addition to my writing and investment activities, I am also an active member of the cryptocurrency community, and I frequently speak at industry events.