The federal court of the United States has ordered the vehicles and casino gaming machines of Imperial Pacific International to be seized and sold to cover the $2m debt of the company.
The writ of execution was issued by the court at the request of USA Fanter Corp. Ltd.
The court also ordered IPI to uphold the registration, insurance and maintenance of the equipment. "All vehicles and gaming machines shall be stored either in the underground parking lot of IPI's hotel-casino complex in Garapan, Saipan or in IPI's housing in Chinatown, Saipan," said Chief Judge Ramona V. Manglona.
USA Fanter claims that IPI breached the contract and didn't pay for labour and materials. According to the lawsuit, IPI only paid USA Fanter $300,000, leaving more than $2m as unpaid balance, reported Marianas Variety.
Earlier this year, IPI lost its Saipan casino license due to outstanding debts. The casino operator stated it is trying its best to meet the fees but maintained that the company's Imperial Palace Saipan casino has been closed since March of 2020. The outstanding debt of the local operating unit stands at $18.6m, with the additional $6.6m in fines.
Back in May, the federal court awarded $5.9m in damages to the seven Chinese construction workers who sued IPI over labour and human trafficking violations. They too are seeking permission to auction off IPI assets to receive the money owed. Possible assets would include computer hardware, furniture and equipment, motor vehicles, casino gaming machines, and two of IPI's crystal dragons. IPI has yet to make a single payment to the plaintiffs.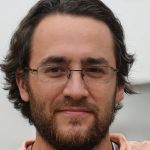 I have been into Cryptocurrency since early 2017. I am a very experienced investor, and have made a lot of money from investing in Bitcoin and other digital currencies. I am also a very popular author, and my work has been featured on sites like Forbes, Huffington Post, Business Insider, and more. I am currently working on a book about Cryptocurrency investing, which will be released later this year. In my free time, I write articles and blog posts about the industry for my followers.