During June, Indiana's sports betting volume for online and retail sportsbooks was $246.3m, although sportsbooks took in an increase in revenue as they yielded more than $25m.  
According to PlayIndiana analysts, the jump in revenue is a "welcome result" for Indiana sportsbooks, since there was little help from local sports events.  
Jessica Welman, PlayIndiana.com Analyst, said: "With the early exit by the Pacers from the NBA Playoffs and with no event comparable to the Indianapolis 500, a relatively low-volume month is no surprise.  
"Overall, Indiana's sportsbooks have performed well over the last three months compared with other Midwestern states, which have so far experienced steeper declines in betting volume." 
The $246.3m in wagers was a 3.2% drop from May's $254.4m, although average betting volume in June remained at $8.2m, which is equal to the 31-day average in May.  
Sportsbooks generated $26.7m in gross gaming revenue, a 48.5% increase from May's $18m. Adjusted gross revenue came to $25.5m, which produced $2.4m in state taxes.  
In June, 88.7% of bets were made online, which is down from 89.5% in May. In total, the online wagers in June amounted to $218.4m. 
Meanwhile, retail sportsbooks generated $28.1m in wagers, an increase from May's $26m.  
Nicole Russo, Playindiana.com Analyst, added: "In many ways, Indiana is a model US sports betting market. 
"Its regulatory structure continues to foster a healthy, competitive industry; one that manages the seasonal swings of sports betting better than most and allows it to grow even as competition from neighbouring states expands."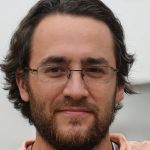 I have been into Cryptocurrency since early 2017. I am a very experienced investor, and have made a lot of money from investing in Bitcoin and other digital currencies. I am also a very popular author, and my work has been featured on sites like Forbes, Huffington Post, Business Insider, and more. I am currently working on a book about Cryptocurrency investing, which will be released later this year. In my free time, I write articles and blog posts about the industry for my followers.