During May, Illinois sportsbooks saw $507m in betting volume/handle, which is a slight fall from April's total of $537m.  
According to PlayIllinois analysts, May's handle was the second-largest of any state in the US, only Illinois and New Jersey were able to take in more than $500m in sports wagers for both April and May.  
Jessica Welman, PlayIllinois Analyst, said: "It's been a mild surprise that Illinois has managed to fare as well as it has through the first two months of what is typically the offseason for sports betting. 
"In-person registration requirements will cap future growth. But the results in April and May do show just how active and engaged Illinois bettors have been." 
Overall, there was a 5.6% decline from April's betting volume; during May there were $16.9m in bets per day while in April the daily amount reached $17.9m.  
Gross gaming revenue (GGR) also dropped by 12.9% to $36.6m in May from April's $42m. Although, May's total managed to yield $5.9m in taxes thanks to adjusted gross revenue of $36.2m.  
Online betting played a huge part in helping the state surpass $500m; $482.5m, or 95.1% of May's bets, were made online. DraftKings and Casino Queen produced combined online handle of $170.1m.  
Meanwhile, FanDuel and Fairmont's online and retail sportsbooks saw $156.3m in bets for May, down from $177.8m in April.  
Joe Boozell, PlayIllinois Analyst, said: "A fresh infusion of operators has the potential to eventually lift the ceiling for the market.  
"But until online registration returns to the state, new operators will remain at a permanent disadvantage. And that will blunt any boost the market would ordinarily get from new sportsbooks."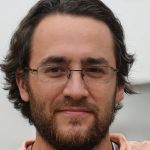 I have been into Cryptocurrency since early 2017. I am a very experienced investor, and have made a lot of money from investing in Bitcoin and other digital currencies. I am also a very popular author, and my work has been featured on sites like Forbes, Huffington Post, Business Insider, and more. I am currently working on a book about Cryptocurrency investing, which will be released later this year. In my free time, I write articles and blog posts about the industry for my followers.