Hyakki NFT utility and marketing platform has raised $2 million seed round funding from Step VC, Druid Ventures. MultiDao has participated in the incubation.
STEP VC is a leading Web3 venture capital institution. Since 2018, STEP VC has participated in the investment of many top Web3 projects such as HashKey, Amber AI, Solana Foundation, covering many fields such as DeFi, platform funds, NFT and games. Druid Ventures is an early Web3 venture fund, dedicated to investment incubation in the field of NFT and Web3 infrastructures.
MultiDao is a distributed autonomous organization under Multichain, which aims to build a multichain universe combining multichain ecology and incubate cross-chain start-ups. Multichain (formerly Anyswap) is a leading enterprise in the cross chain field, with total locked value of USD 4.94 billion.
Hyakki is committed to building marketing and utility infrastructure for Web3 and NFT, and providing marketing services and application scenarios for Web2 and Web3 brands by using AR and AI. With advanced AIGC technology, Hyakki is helping every NFT from 2D JPEG to real utility and fulfilling the brand's marketing tasks. Hyakki NFT is the Genesis NFT series launched by the Hyakki platform.
Keep an eye out for more information on Hyakki: Twitter,Hyakki.com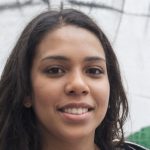 I'm a highly experienced and respected author in the field of Cryptocurrencies. I have written numerous articles and books on the subject, and my work is highly regarded by my peers. I have a strong understanding of the technology behind cryptocurrencies, and I am always up-to-date with the latest developments in the space. I am also an active investor in cryptocurrencies, and I have made a significant profit from investing in this new asset class. In addition to my writing and investment activities, I am also an active member of the cryptocurrency community, and I frequently speak at industry events.