HempCoin Holdings LLC has come together with Eco Allies (EA) by signing a non-binding Memorandum of Understanding to develop and build a blockchain carbon offset credits trading exchange. HempCoin is among the 30 coins that were made in 2014 with an aim to provide liquidity to the global agriculture and farming sectors. Eco Allies is a Nevada ESG Benefit company which is a majority-owned subsidiary of Stereo Vision Entertainment Inc. This project is funded under Eco Allies' 20 million dollar Reg A+ offering. A number of other sustainable and renewable projects are also under this 20 million dollar fund allocation. 
The coming together of these major companies is to build a mobile application that will have the capacity to be the place for the buying and selling of carbon and methane credits using the blockchain to trade worldwide. Blockchain pioneer Tim Renzetti and his company, HempCoin Holdings will add to Eco Allies' climate change mitigation projects with this decentralised carbon credit system. Eco Allies aims to produce carbon and methane offset credits from the project that it has partnered with Climate Cure Capital which is another subsidiary of Stereo Vision Entertainment Inc. The design that involves SuperGreenTrees (SGTs) for pollution control and manufacturing biochar is also under their project. 
HempCoin aims to provide secure transaction methods for farmers, distributors and consumers. With $THC, each person is in control of their blockchain with the advantage of scale linearity to grow and expand at their own speed. HempCoin also allows users to build their custom blockchain solutions with modular platform technology. HempTRAC is one of their best systems that let users get insights on various architectural inputs like ideal soil, nutrient, or water mixtures for a crop cycle to predict the wastage and usage of nutrients and other factors.
To learn more about Hempcoin please visit their website –  https://hempcoin.org/ 
You can also join their Telegram and Twitter community for the latest project updates.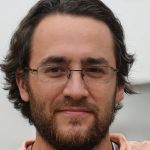 I have been into Cryptocurrency since early 2017. I am a very experienced investor, and have made a lot of money from investing in Bitcoin and other digital currencies. I am also a very popular author, and my work has been featured on sites like Forbes, Huffington Post, Business Insider, and more. I am currently working on a book about Cryptocurrency investing, which will be released later this year. In my free time, I write articles and blog posts about the industry for my followers.