Gaming used to be life for millennials in the late 90s and the early 2000s. We've spent days and nights playing Call of Duty or World of Warcraft. Today is not much different for the younger generations, but some things have undoubtedly changed.
We used to play for fun, occasionally bragging about how good we were and how we managed to destroy some of our friends in battle. Playing today means having a chance to earn serious amounts of cash.
Technology changed, and the decentralized blockchain platforms provide an entirely different experience. Games now offer cryptocurrency rewards, and Universe Island, a novel metaverse shooting game, seems to top most of them.
What is the Universe Island?
Universe Island is a third-person shooter game featuring a virtual world where opponents meet and try to defeat each other while at the same time avoiding AI enemies planted across the map. Each match happens on some of the multiple islands, and each one of these islands provides different scenery, mysteries, enemies, and rewards.
Players control their personalized anime characters equipped with space guns and flying jetpacks, among other stuff. Basic characters have limited power and skills, but you can make them more powerful as the game progresses.
Every match win provides a particular amount of rewards earned in the native currency $UIM. Choosing a strategy for using or withdrawing the tokens is essential. The token can be used for buying in-game equipment NFTs that make the character powerful, while withdrawing it can make you rich in real life. Of course, all this depends on how successful you are in the game and how much time you spend playing. Deciding what to invest and what to withdraw is crucial for additional success.
What is the UIM Token?
The UIM token is the main economic driver of the UIM ecosystem. Token holders can stake their UIM and earn rewards; they can use it for in-game purchases, get involved in the rich NFT market, or withdraw to their wallets.
The game creators provided a total supply of 100 billion tokens to support the ecosystem. Although most tokens will be allocated to private-sale investors and stakers, there will still be 15 billion tokens available for participation awards. Nearly everything inside the metaverse can reward you with $UIM. Spending more time playing, winning, participating in tournaments, or trading NFTs can be profitable.
There are three Universe Island metaverse features where tokens find various use cases. There's the "open world," where players can train without losing energy, spend time sharing thoughts and ideas with other players, socialize, and discuss trades.
Then, there's the evolving "community engagement" feature – a place where daily, weekly, and monthly challenges are available, tournaments are announced, and community events happen to keep players up-to-date with everything that happens. Tokens and NFT rewards will be obtained by the most successful and the most loyal players, daily, weekly, and monthly.
Finally, the "metaverse gallery" is where players showcase their NFT collections. It will be a virtual 3D environment designed to become a popular metaverse location. The gallery will be the only available feature initially, but later building houses and inviting friends over will also be possible.
What are Universe Island NFTs?
The first NFTs created for Universe Island are called the "Infinity Collection," a collection of in-game props and weapons that help your character be more successful. Boots, armor, helmet, gloves, and jetpacks are all available in the form of an NFT card that boosts your skills, defense, and attack.
All cards are divided into six categories providing different percentages of attribute improvement and rarity. Attribute improvement is proportional to the rarity of the cards, so the higher the rate of the boost, the higher the card's rarity.
The rarest cards are also the rarest NFTs. These NFTs are real crypto assets that can be traded using UIM tokens and then swapped to USDT. Players who manage to obtain a rare NFT can display it in the gallery and offer it on the NFT market for other players to buy it.
How do Universe Islands' Players Get Cryptocurrencies?
Everyone registered and playing on Universe Island is a winner. The more time you spend in the metaverse, the more rewards you get. Loyalty is of utmost importance for the creators of this game, which is why they are ready to grant you more tokens for just being part of their metaverse.
All rewards are in their native token UIM, but this token can be later withdrawn to your e-wallet and traded to some of the most popular cryptocurrencies. Simply put, installing Universe Island, winning, and spending more time in the metaverse features will get you cryptocurrency.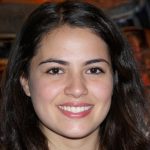 I specialize in writing about cryptocurrency and have been published in numerous online and offline publications. I have a strong interest in blockchain technology and its implications for the future of finance. In my free time, I enjoy researching new coins to remain updated with industry news.