Ethereum Upgrade Completed! Enjoy the Highest WETH Financing Yield of up to 5% in MetaTdex Smart Pool
The WETH staking service of MetaTdex Smart Pool is now accessible to global users. The user deposit channel has been fully opened, allowing ETH and WETH holders to obtain robust and high yields on MetaTdex.
MetaTdex Smart Pool: Ultralow Threshold (0.01 WETH) and Ultrahigh Yields
At the completion of Ethereum Shanghai Upgrade, MetaTdex launched the ETH staking service in its Smart Pool:
Ultra-Low Investment Threshold: While the Ethereum network needs at least 32 ETHs to participate in the staking, the MetaTdex Smart Pool allows users to invest with a minimum amount of only 0.01 WETH. Even if you have very few ETHs or WETHs, MetaTdex can help you obtain a certain amount of ETH staking yields.
Ultra-Flexible Financial Periods: The principal and income can be withdrawn at any time without a time limit.
High and Stable Yield: a 5% annual yield. The yield is among the best in current ETH flexible financing products.
Principal/Interest Guaranteed, Secure and Worry-Free: MetaTdex Smart Pool is a financing product that guarantees the principal and interest. Users start to enjoy the yield as soon as they deposit some WETHs. When users need funds, the principal and yield can be withdrawn at any time. Under the help of multi-chain aggregated MetaTdex, users can participate in the ETH network verification to obtain stable and reliable rewards.
Ethereum Upgrade Completed, Adding Redemption Function
The Ethereum Shapella Upgrade, aiming to improve the performance, security and scalability of the Ethereum network, has been successfully completed at the height of Epoch 194,048 on the Ethereum network. This upgrade added a withdrawal function, enabling users to withdraw staked ETH and related yield. Previously, in September 2022, Ethereum successfully transitioned to the PoS (Proof of Stake) consensus mechanism, allowing users to become validators by staking 32 ETHs.
Users can now enjoy rapid transactions between WEH and ERC-20 tokens on MetaTdex. After the exchange from ETH to WETH, both ETH and WETH holders can enjoy MetaTdex financing services.
What Are the Differences between WETH and ETH?
WETH is an ERC-20 compliant Ethereum token that is 1:1 interchangeable with ETH (the native token of Ethereum network), realizing a better circulation in DeFi protocols.
Since ETH was created before the ERC-20 token standard, it is not compatible with the ERC-20 standard and ERC-20 tokens. In comparison, WETH not only enhances the interoperability between decentralized applications (through seamless transactions between WETH and ERC-20 tokens), but also between different blockchains and Layer 2 scalability protocols.
MetaTdex Will Launch WETH Trade Mining Rewards
MetaTdex is planning to include WETH as a Trade Mining token. Users can receive an additional TT reward for trading WETH/USDT. The 27,000 TT daily rewards (worth $40 million) are distributed to TT/USDT and MATIC/USDT transactions, and are about to expand to WETH transactions.
Learn More
MetaTdex Official Website: https://www.metatdex.com
MetaTdex Smart Pool: https://www.metatdex.com/smartpool/index
Twitter: https://twitter.com/MetaTdex
Telegram: https://t.me/MetaTdex_group
Company Name: MetaTdex
Contact Person: Star
Email: [email protected]
Country: UAE
Website: https://www.metatdex.com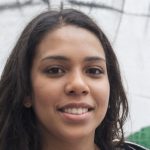 I'm a highly experienced and respected author in the field of Cryptocurrencies. I have written numerous articles and books on the subject, and my work is highly regarded by my peers. I have a strong understanding of the technology behind cryptocurrencies, and I am always up-to-date with the latest developments in the space. I am also an active investor in cryptocurrencies, and I have made a significant profit from investing in this new asset class. In addition to my writing and investment activities, I am also an active member of the cryptocurrency community, and I frequently speak at industry events.