Empowering Startups and Fostering Innovation: OrdStarter, the first launchpad on BRC-20 is about to start the IDO of its platform token $ODSR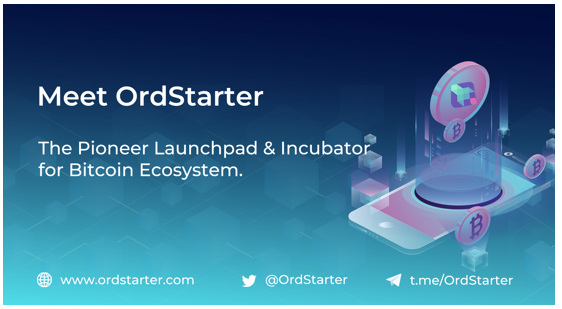 OrdStarter is revolutionizing the world of startup finance and investment by being the first launchpad and incubator built on Ordinals and BRC-20. This novel platform is specifically designed to empower startups, enabling them to achieve their goals with unmatched speed and efficiency.
By integrating cutting-edge DeFi features such as Decentralized Exchanges, Lending, and Farming, OrdStarter has positioned itself to become a stand-out figure in the Bitcoin ecosystem. It is dedicated to driving innovation forward by providing assistance and support to emerging projects, while at the same time nurturing community engagement.
Excitingly, OrdStarter's very first IDO token, $ODSR, will soon be available. Don't miss out on this groundbreaking opportunity to join the world OrdStarter, the future of startup investment and growth in the innovative Bitcoin industry.
What is the BRC-20 ?
BRC-20 is definitely making waves in the blockchain industry. As a fungible token standard designed exclusively for the Bitcoin blockchain, it's garnering attention alongside the ongoing memecoin trend.
The underlying BRC-20 protocol is built upon Ordinals and Inscriptions, which are saved on the Bitcoin base chain. This unique infrastructure means that the token standard can be traced all the way to the creation of the Ordinals protocol, which allows users to store and inscribe any file on-chain using Bitcoin.
Simply put, Inscriptions are similar to NFTs created on Satoshis. They are tracked and transferred using ordinal theory, providing individuals with identities that can be shared across transactions. Like Bitcoin, they are durable, immutable, secure, and decentralized.
Why OrdStarter ?
Regarding community ownership, OrdStarter's unique model allows for complete community ownership of the platform. Through their ownership stake, community members have earned complete control over the IDO approval and listing voting processes, ensuring a more democratic and transparent approach to decision-making.
Enhanced security is another key feature of the platform, with multi-layered contract protection ensuring fund safety and keeping users' assets secure. This comprehensive protection framework delivers peace of mind to users, who can rest assured that their investments are backed by a robust security protocol.
OrdStarter's innovative insurance mechanism also serves as a safeguard for investor interests, acting as a deterrent against malicious project behavior. Through this mechanism, investors are protected against potential losses stemming from project malfeasance, allowing them to focus on their investment strategy.
OrdStarter offers a one-stop support package for BTC ecosystem projects, providing marketing, community management, technical support, and other vital resources for project managers. With this full-service model, project teams can focus on creating value for their users while entrusting much of the back-office administrative work to the seasoned professionals at OrdStarter.
What is the $ODSR?
$ODSR, the native utility token of the OrdStarter platform. This token is minted under the BRC-20 standard and is designed to serve a variety of functions within the OrdStarter ecosystem, ensuring seamless and cost-efficient transactions.
With a total supply of 21,000,000, $ODSR's allocation is proportioned among IDO, farming and airdrops, and CEX/DEX reserve fund, accounting for 60%, 30%, and 10%, respectively.
These allocations are geared towards creating a thriving, sustainable, and decentralized crypto ecosystem, allowing both early and late investors to gain exposure and tap into the potential financial gains offered by the platform. With $ODSR, investors can enjoy secured and optimized investment opportunities, making it a valuable asset in the crypto space.
As we can see, OrdStarter is disrupting the traditional startup financing industry with its unique platform built on Ordinals and BRC-20. offers unparalleled speed and efficiency, empowering startups to achieve their goals. The integration of DeFi features like decentralized exchanges, lending, and farming adds to its appeal, making it a standout figure in the Bitcoin ecosystem, dedicated to driving innovation forward, and nurturing community engagement. Investors and enthusiasts should watch out for OrdStarter's upcoming IDO token, $ODSR, and seize this groundbreaking opportunity to join the future of startup investment and growth in the Bitcoin industry.
Website: https://OrdStarter.com/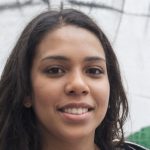 I'm a highly experienced and respected author in the field of Cryptocurrencies. I have written numerous articles and books on the subject, and my work is highly regarded by my peers. I have a strong understanding of the technology behind cryptocurrencies, and I am always up-to-date with the latest developments in the space. I am also an active investor in cryptocurrencies, and I have made a significant profit from investing in this new asset class. In addition to my writing and investment activities, I am also an active member of the cryptocurrency community, and I frequently speak at industry events.